X4 Pharmaceuticals Initiates Phase 1b Clinical Trial of Mavorixafor in Combination with Ibrutinib for the Treatment of Waldenström's Macroglobulinemia (WM)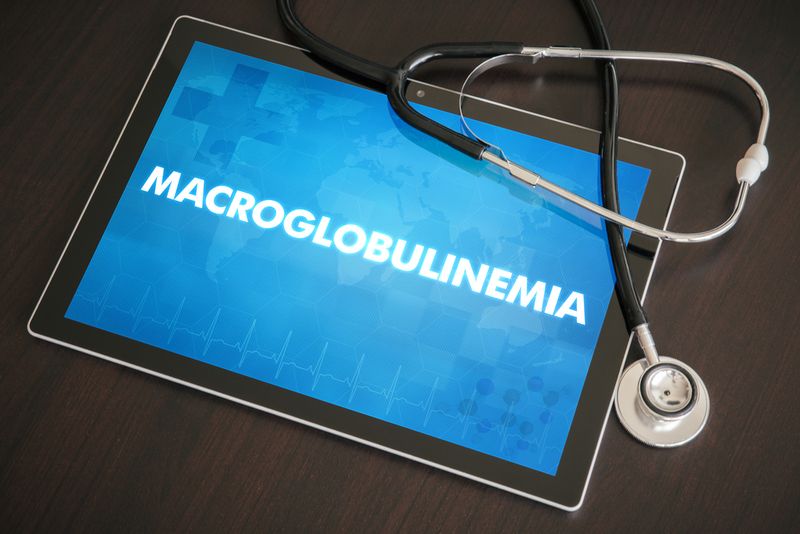 CAMBRIDGE, Mass.--(BUSINESS WIRE)--Dec. 30, 2019 -- X4 Pharmaceuticals, Inc. (Nasdaq: XFOR), a clinical-stage biopharmaceutical company focused on the development of novel therapeutics for the treatment of rare diseases, today announced the initiation of a Phase 1b clinical trial of mavorixafor (X4P-001) in combination with ibrutinib (Imbruvica®) for the treatment of Waldenström's macroglobulinemia (WM), a rare form of non-Hodgkin's lymphoma. Mavorixafor, X4's lead therapeutic candidate, is a potential first-in-class, once-daily, oral, small molecule antagonist of chemokine receptor CXCR4.
"There is a significant unmet medical need for patients living with WM who have CXCR4 mutations. The development of a therapeutic CXCR4 antagonist such as mavorixafor represents a very important advance for targeted therapy of this disease," said Steven Treon, M.D., Ph.D., FACP, FRCP, Director of the Bing Center for Waldenström's Macroglobulinemia and Professor of Medicine at Harvard Medical School.
"The CXCR4 mutation, which is present in approximately 30 to 40 percent of patients with WM, is known to play an important role in treatment resistance, and is associated with higher rates of disease burden, making the CXCR4 pathway a critical therapeutic target for patients with WM," said Christian Buske, M.D., Director of the Institute of Experimental Cancer Research and Attending Physician and Professor of Medicine at the University of Ulm.
The Phase 1b multi-center, open-label, dose-escalation, clinical trial is designed to assess the safety and tolerability of mavorixafor in combination with ibrutinib in patients with WM who have acquired a "gain of function" mutation in CXCR4 in addition to the MYD88 mutation, which is a hallmark of WM diagnosis.1 In addition, the trial is designed to measure changes in serum immunoglobulin M (IgM) and hemoglobin (Hgb) from baseline, both biomarkers are key elements of clinical response in WM patients.2,3 The clinical trial is expected to enroll approximately 12-18 patients.
"Having established proof of concept for mavorixafor in WHIM patients, we believe that there is a compelling case to evaluate mavorixafor's same mechanism of action in WM patients who have acquired gain-of-function mutations in the CXCR4 receptor, which is known to result in treatment-resistant cancer," said Lynne Kelley, M.D., FACS, Chief Medical Officer of X4 Pharmaceuticals. "We are excited to initiate our first clinical trial in WM and look forward to providing initial results in the second half of 2020 as we continue to advance our pipeline as rapidly as possible for patients in need."
This trial is being conducted as part of a collaboration with The Leukemia & Lymphoma Society (LLS) to accelerate the development of mavorixafor for the treatment of WM. Mavorixafor was selected for LLS's Therapy Acceleration Program® (TAP), a strategic initiative where LLS builds business alliances and collaborations with biotechnology companies and academic researchers to speed the development of new therapies for blood cancers.
About Waldenström's Macroglobulinemia (WM)
Waldenström's macroglobulinemia is a rare form of non-Hodgkin's lymphoma in which abnormal white blood cells produce an excess of monoclonal immunoglobulin M (IgM) which can result in symptoms of anemia, hyper viscosity, neuropathy or other complications. Recent advancements in whole-genome sequencing have enabled the characterization of genetic mutations in the disease. WM is the result of a somatic mutation in the MYD88 gene, which is present in 90% of patients, with a subset of these patients having an additional mutation in the CXCR4 gene.4,5 Mutations of the CXCR4 gene in WM patients are associated with active tumor cells and possible drug resistance to Burton tyrosine kinase (BTK) inhibitors, such as ibrutinib,6 significantly longer median time to major response and substantially shorter median progression free survival.7
About Mavorixafor
X4 Pharmaceuticals' lead product candidate, mavorixafor (X4P-001), is a potential first-in-class, once-daily, oral inhibitor of CXCR4, currently in a Phase 3 clinical trial for the treatment of WHIM syndrome, a rare, inherited, primary immunodeficiency disease caused by genetic mutations in the CXCR4 receptor gene. Mavorixafor has demonstrated proof-of-concept in WHIM syndrome in a Phase 2 clinical trial, including clinically meaningful increases in neutrophil and lymphocyte biomarker counts, as well as a trend of reduction in infection rates and wart burden, and a favorable safety profile. Mavorixafor was recently granted Breakthrough Therapy Designation by the U.S. Food and Drug Administration (FDA) for the treatment of adult patients with WHIM syndrome, and was granted orphan drug status by the FDA in 2018 and by the European Commission in 2019 for the treatment of WHIM syndrome. Mavorixafor is also being developed by X4 to treat Severe Congenital Neutropenia (SCN), Waldenström's macroglobulinemia (WM), and clear cell renal cell carcinoma (ccRCC). (Article from : www.drugs.com)