Big Events
May. 2016 - Team establishment.
Aug. 2016 - Establishment of Indian team.
Oct. 2016 - Establishment of USA team.
May. 2017 - Establishment of Japan office.
Dec. 2017 - CPHI India Visit to Indian CPHI.
Apr. 2018 - Speech at the Summit of International Generic Drugs - Asia.
Jun. 2018 - Speech at the Summit of the 4th China New Drug and Development.
Oct. 2018 - Speech at the Summit of China Generic Drugs Summit.
Nov. 2018 - Strategic Partner with SPD Kyuan Pharmaceuticals.
Mar. 2019 - CPHI Japan Visit CPHI Japan.
Apr. 2019 - Speech at Generic Drugs Summit -- Asia.
May. 2019 - Recognition as the 3rd of the top CRO companies.
Jun. 2019 - TOP20 Recognition as one of the top 20 CRO companies in China.
From January to May 2020 - We imported 24.8 thousand 3M N95 masks from the United States America, effectively relieving the pressure of domestic epidemic prevention materials in the most urgent period of the epidemic.
From March to April 2020 - We donated lots of protective masks to India, USA, Japan, UK and Latvian to support international epidemic prevention issue. Also, we exported 2000 packs of Hydroxychloroquine Sulfate Tablets to Ukraine.
From March to July 2020 - We had given much public advertising to boost the morale of the pharmacy industry. In the meantime, we held a webcast, which talked about the impact of the international epidemic on the pharmaceutical industry and Countermeasures. What's more, a speech named Young Generation in the Pharmacy were dedicated to the new generation of industry .We hope that "To Who Persists Alone " can encourage more students to major in pharmaceutical.
Jun. 2020 - We participated in the national innovative drug project and undertook the clinical management project of Irinotecan hydrochloride (nano) micelles for injection.
Jul. 2020 - Solved the medicine difficulties of cancer patients. During the stagnation of EMS between China and India, cancer patients who had been living on Indian generic drugs were in crisis. Relied on strong international resources and influence, Memorial Pharmaceutical opened up a business logistics channel and held the lifeline of cancer patients.
From June to September 2020 - We had helped our peer to enhance their competitiveness. RLD Class answered the generic drug policy knowledge. The Best Sales List of RLD set the direction of generic drug development. CRO Roast shared many anecdotes on drug development.
Oct. 2020 - We entered into the research of cancer generic drugs and signed the strategic cooperation agreement with the Monolith Pharma and launched a series of cooperation in anti-cancer generic drug research projects.
Nov. 2020 - We completed the import task which was really difficult. During the epidemic period, under the closure of embassies, Memorial Pharmaceutical overcame all difficulties successfully and opened up the import way of RLDs for controlled drugs.
Dec. 2020 - Memorial Pharmaceutical have ridden into the ranks of high-tech enterprises. We successfully passed the national high-tech enterprise certification after several months' assessment. It means that our scientific research ability have been approved.
Dec. 2020 - Memorial Pharmaceutical successfully completed the Pre-A round of financing and the company's valuation exceeded 100 million yuan, which indicated indicated that our business model and development potential have been affirmed by the industry and society. So far, we have been favored by banks, funds and other investment institutions, and built strong ties with them.
Mar. 2021 - Recognition as the Zhongguancun high-tech enterprise.
Jun. 2021 - China Pharma Summit 2021 on North in Beijing and First International Generic Drug Development Forum hosted by Memorial Pharmaceutical were held.
Sep. 2021 - James Ho, CEO of Memorial Pharmaceutical, was elected vice president of Beijing Alumni Association of Xi'an Foreign Studies University.
Oct. 2021 - Great progress was made in the research of BMP001, the first tumor targeted drug project of Memorial Pharmaceutical.
Nov. 2021 - The Communist Party branch of Beijing Memorial Pharmaceutical Research and Development Co., Ltd. was established.
Dec. 2021 - James Ho was elected vice president of Shaanxi Chamber of Commerce in Beijing.
Dec. 2021 - Memorial Pharmaceutical started the research and development of BMP002, the second tumor targeted drug project.
Dec. 2021 - Memorial Pharmaceutical started the preparatory work for share reform to prepare for listing on National Equities Exchange and Quotations.
To be continued......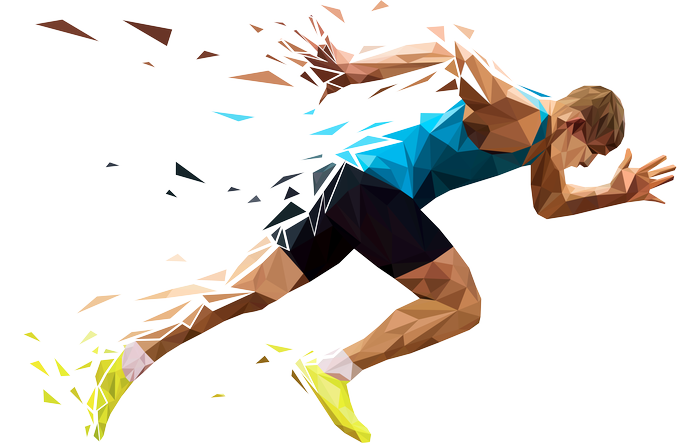 About Us
- CLINIEXPERT -
Int'l Clinical Service Expert
We are the leader
Because of our professionism