The Medicines Company Announces that the ORION-9 Study of Inclisiran in HeFH Patients Showed Durable and Potent LDL-C Lowering with Twice-Yearly Dosing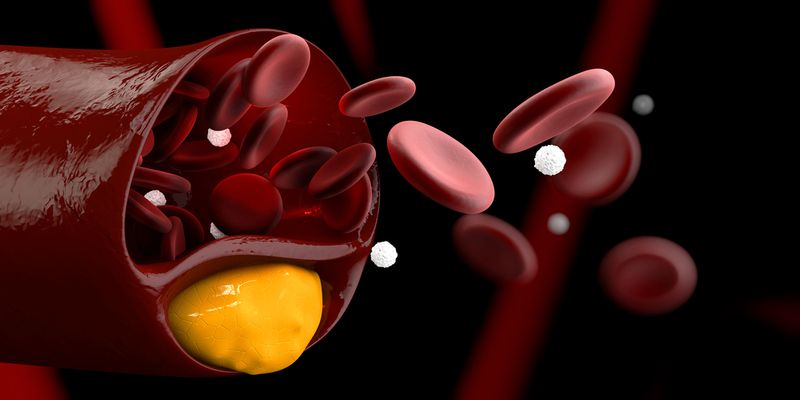 November 18, 2019 -- The Medicines Company (NASDAQ: MDCO) today announced detailed results from ORION-9, the last of three pivotal 18-month low-density lipoprotein cholesterol (LDL-C) lowering Phase 3 clinical studies of inclisiran, an investigational twice-yearly therapy to reduce LDL-C and the first and only cholesterol-lowering treatment in the siRNA (small-interfering RNA) class. In ORION-9, twice-yearly dosing (following initial and three-month doses) with inclisiran sodium 300 mg met all primary and secondary efficacy endpoints, was well-tolerated and demonstrated an excellent safety profile. Full study results were presented during a late-breaking science session at the American Heart Association (AHA) Scientific Sessions in Philadelphia.
"Life-long exposure to elevated LDL-C, starting at birth, drives the early onset of atherosclerotic cardiovascular disease (ASCVD) in patients with familial hypercholesterolemia (FH), a population whose risk is especially high," said ORION-9 study principal investigator Frederick J. Raal, MBBCh, Ph.D., Professor and Head of the Division of Endocrinology and Metabolism, University of the Witwatersrand, Johannesburg, South Africa. "In ORION-9, inclisiran in patients with HeFH reduced LDL-C by half and durably sustained reductions with a favorable safety profile. The results from ORION-9 support inclisiran's profile as an important and promising potential therapy option in patients with this inherited form of hypercholesterolemia."
For the primary endpoints of ORION-9, inclisiran delivered placebo-adjusted LDL-C reductions of 50% (71 mg/dL, p<0.0001) at day 510 in HeFH patients and demonstrated time-averaged placebo-adjusted LDL-C reductions of 45% (63 mg/dL, p<0.0001) from days 90 through 540.
The overall adverse event profiles of the placebo- and inclisiran-treated groups in ORION-9 were similar. At least one serious treatment emergent adverse event was experienced by 13.8% of patients in the placebo-treated group and 7.5% of patients in the inclisiran-treated group. The incidences of deaths (0.4% vs. 0.4%) and malignancies (1.3% vs. 0.8%) were similar between the placebo and inclisiran groups, respectively.
Low incidences of clinically significant elevations in liver function tests (ALT 0.4% vs. 1.2%, AST 0.4% vs. 0.8%) and serum creatinine increases (0.4% vs. 0.4%) were observed in the placebo and inclisiran groups, respectively, and none were considered related to study drug. Clinically relevant adverse events at the injection site, predominantly mild and always transient, were reported in 0.4% of placebo-treated patients vs. 13.7% of inclisiran-treated patients.
"The excellent results of ORION-9 are very encouraging for the many FH patients who require additional LDL-lowering to help them reach their treatment goals," said Mark Timney, Chief Executive Officer of The Medicines Company. "Inclisiran presents the first-ever potential option for durable and potent lowering of LDL-C using twice-yearly dosing to give healthcare professionals more control over getting their patients to goal."
ORION-9 data will be submitted to a peer-reviewed medical journal. The company expects to file regulatory submissions in the U.S. in the fourth quarter of 2019 and in Europe in the first quarter of 2020.
"I am deeply proud of the work of our clinical team and the investigators and patients around the world who participated in the Phase 3 studies of inclisiran," said Timney. "We could not be more pleased with the totality of our pivotal trial results with inclisiran, which provide remarkably consistent data supporting a vastly different value proposition compared to any other LDL-C lowering option."
FH is an inherited condition that causes high levels of LDL-C and leads to early onset of ASCVD. Approximately one in 250 people in the world – 1.3 million people in the United States – have FH, but over 90% have not been properly diagnosed. HeFH is the most common form of FH. Homozygous FH (HoFH), the most severe form, is rarer and affects approximately 1 in 300,000 individuals worldwide. HoFH causes extremely high LDL-C resulting in onset of ASCVD often at a very young age.
ORION-9 Study Design
The ORION program is studying the efficacy and safety of inclisiran in patients with ASCVD and FH, with ORION-9, ORION-10 and ORION-11 comprising the pivotal Phase 3 LDL-C lowering studies.
ORION-9 is a pivotal Phase 3, placebo-controlled, double-blind, randomized study to evaluate the efficacy and safety of inclisiran sodium 300 mg administered subcutaneously in 482 patients with clinical or genetic evidence of HeFH and elevated LDL-C, despite maximum tolerated dose of LDL-C-lowering therapies (e.g., a statin or ezetimibe). The primary endpoints are percentage change in LDL-C from baseline to day 510 (17 months) and time-adjusted percentage change in LDL-C from baseline between day 90 (three months) and up to day 540 (18 months). Key secondary endpoints include the mean absolute change at Day 510 (17 months), the average absolute reduction from Day 90 (three months) up to Day 540 (18 months), and changes in other lipids and lipoproteins. The international study was conducted at 54 sites in eight countries. Each study participant received inclisiran sodium 300 mg administered as a subcutaneous injection initially, again at three months and then every six months thereafter. The majority of study participants were taking inclisiran or placebo in addition to existing lipid-lowering therapy with a maximally tolerated statin (with or without ezetimibe).
Patients who have completed their respective Phase 3 studies are now enrolling into ORION-8, an open-label, long-term extension study where patients completing ORION-9, ORION-10 and ORION-11 will receive inclisiran for three years to evaluate the efficacy and safety of long-term dosing of inclisiran.
About Inclisiran
Inclisiran, the first and only cholesterol-lowering therapy in the siRNA (small-interfering RNA) class, is The Medicines Company's investigational twice-yearly therapy in Phase 3 clinical development to evaluate its ability to reduce low-density lipoprotein cholesterol (also known as LDL-C). As a siRNA, inclisiran harnesses the body's natural process of RNA interference to specifically prevent production of the PCSK9 protein in the liver, which enhances the liver's ability to remove LDL-C from the bloodstream, thereby lowering LDL-C levels. In Phase 3 studies, inclisiran reduced LDL-C up to 58% and sustained durable time-adjusted LDL-C reductions of up to 56% throughout a twice-yearly dosing schedule when administered along with statins and/or ezetimibe. Inclisiran is not yet approved by the FDA or any other regulatory authority. The Medicines Company obtained global rights to develop, manufacture and commercialize inclisiran under a license and collaboration agreement with Alnylam Pharmaceuticals. (Article from : www.drugs.com)