PellePharm Completes Enrollment Of Pivotal Phase 3 Clinical Trial Of Patidegib Topical Gel In Patients With Gorlin Syndrome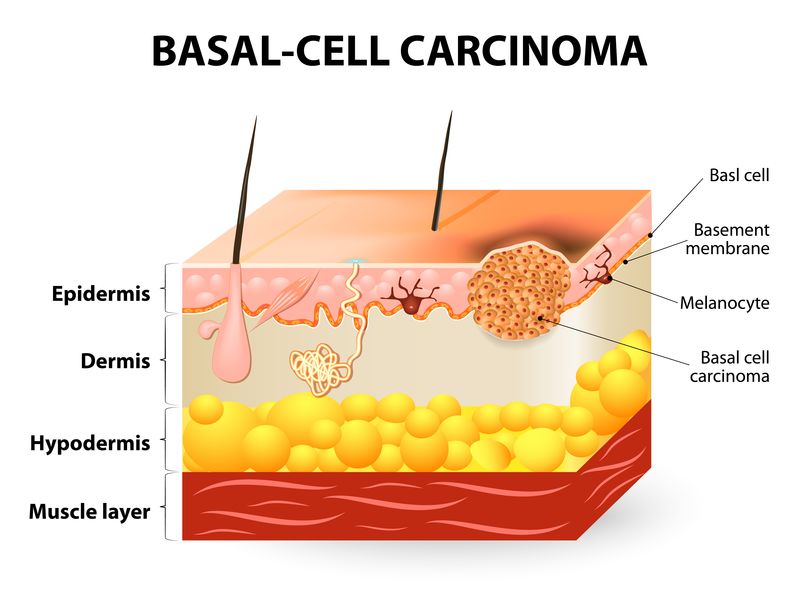 SAN FRANCISCO – December 2, 2019 – PellePharm, Inc., a BridgeBio Pharma, Inc. (Nasdaq: BBIO) company, today announced the completion of enrollment for its pivotal Phase 3 clinical trial of Patidegib Topical Gel 2% vs. vehicle gel in patients with Gorlin Syndrome. PellePharm is a late clinical-stage biopharmaceutical company committed to targeting rare forms of basal cell carcinoma.
"Patients living with Gorlin Syndrome undergo recurring, invasive surgical treatments that result in facial scarring, potential loss of vital facial structure and function, and impact to their quality of life," said Sanuj K. Ravindran, M.D., president and chief executive officer of PellePharm. "Significant enthusiasm for the trial allowed us to enroll the study quickly, but only after enrolling approximately 16% more patients than originally planned to accommodate the incredible interest from patients. We continue to be encouraged about Patidegib Topical Gel's potential and are grateful for the overwhelming support of the Gorlin Syndrome community worldwide, including the researchers, clinicians, patients and caregivers working diligently to bring promise to this devastating disease."
The randomized, double-blind, vehicle-controlled Phase 3 trial is evaluating the safety and efficacy of Patidegib Topical Gel 2% applied, twice daily to the face over 12 months vs. vehicle gel. An open-label safety and tolerability extension study is planned for at least 12 months following the end of the study for patients who complete the Phase 3 trial, and for those who completed the Phase 2 Gorlin Syndrome trial.
"This is a very important milestone for PellePharm and the broader Gorlin Syndrome community, and we're thrilled to be one step closer to our goal of bringing Patidegib Topical Gel to patients living with Gorlin Syndrome, a condition for which there is no FDA-approved therapy," said Thorsten Thormann, vice president of global research at LEO Pharma.
As of November 2018, PellePharm and LEO Pharma entered into a strategic collaboration to address the unmet medical needs for rare skin conditions, such as Gorlin Syndrome and High Frequency Basal Cell Carcinoma (HF-BCC). LEO Pharma is providing resources to PellePharm to fund, amongst other activities, its Phase 3 trial of Patidegib Topical Gel 2% in patients with Gorlin Syndrome under the terms of the agreement.
About Patidegib
Patidegib Topical Gel, an investigational treatment, is designed to reduce the BCC tumor burden in patients with Gorlin Syndrome and High Frequency BCC (HF-BCC) by blocking the disease at its source within the hedgehog signaling pathway. Patidegib Topical Gel has shown early promise in a Phase 2 clinical study for the mitigation of BCC tumors in Gorlin Syndrome. The topical formulation of Patidegib was developed with a goal of providing the clinical activity previously demonstrated by oral Patidegib in Phase 1 trials and a favorable tolerability profile without the adverse systemic side effects observed with the oral class of hedgehog inhibitors. The topical gel formulation is stable at room temperature for at least two years, potentially making it an option for ongoing, at-home management of Gorlin Syndrome and HF-BCC. PellePharm has received both Orphan Drug Designation and Breakthrough Therapy Designation for Patidegib Topical Gel in Gorlin Syndrome from the FDA, as well as Orphan Drug Designation in Gorlin Syndrome from EMA's Committee for Orphan Medicinal Products in the EU.
About Gorlin Syndrome
Gorlin Syndrome is a rare, genetic disease characterized by constitutional, heritable mutations in one allele of the tumor suppressor gene encoding PATCHED1 (PTCH1), which acts as the primary inhibitor of the hedgehog signaling pathway. This leads to the formation of multiple basal cell carcinomas, often on the face.
With no FDA-approved drugs available for patients with Gorlin Syndrome, the standard of care for treating BCCs is surgery. People with severe Gorlin Syndrome may have as many as 30 surgeries per year, which can be repetitive, scarring and disfiguring. Approximately 10,000 people in the United States, or one in 31,000, are believed to be affected by Gorlin Syndrome. Gorlin Syndrome is known by several names, including Gorlin-Goltz Syndrome, Basal Cell Nevus Syndrome (BCNS) and Nevoid Basal Cell Carcinoma Syndrome (NBCCS).
About High Frequency Basal Cell Carcinoma (HF-BCC)
High Frequency BCC, like Gorlin Syndrome, is a rare disease which is characterized by the development of an abnormally high number of BCCs. Unlike patients with Gorlin Syndrome, patients with HF-BCC are not born with a germline PTCH1 mutation and do not suffer from the other systemic manifestations of Gorlin Syndrome. The standard of care for patients with HF-BCC is surgery. (Article from : www.drugs.com)