FDA Approves RediTrex (methotrexate) for Rheumatoid Arthritis, Juvenile Idiopathic Arthritis, and Psoriasis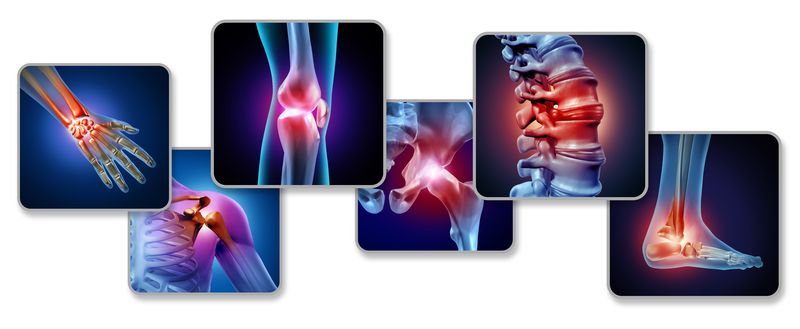 NASHVILLE, Tenn., Dec. 2, 2019 /PRNewswire/ -- Cumberland Pharmaceuticals Inc. (NASDAQ: CPIX), a specialty pharmaceutical company, today announced that it has received approval from the U.S. Food and Drug Administration (FDA) for RediTrex, its new line of methotrexate products.
RediTrex (methotrexate) injection is designed for the treatment of adult and pediatric patients with rheumatoid arthritis, as well as adults with psoriasis. The approval of the product came after a number of communications with the FDA and several amendments to the New Drug Application we submitted to the FDA in late 2018.
Methotrexate is approved in the U.S. as both an oral and injectable treatment. While oral formulations are widely available, injectable methotrexate has been shown to result in increased efficacy, greater continuation rates and less discomfort for patients. Cumberland's methotrexate products will provide enhancements and patient benefits over conventional injectable methotrexate products currently available in the U.S.
Cumberland has acquired exclusive U.S. commercial rights to Nordic Group B.V.'s (Nordic) injectable methotrexate line of products. Nordic is a privately-owned European pharmaceutical company with a presence in 17 countries. The company focuses on the development and commercialization of niche hospital and orphan products, aiming to address unmet medical needs. Nordic's methotrexate products are established market leaders in multiple European countries.
"We are delighted by the FDA approval of RediTrex for the United States," said A.J. Kazimi, Chief Executive Officer of Cumberland Pharmaceuticals. "We are looking forward to bringing this important product to the patients seeking an easy-to-use methotrexate injectable."
Cumberland will launch two injectable methotrexate product lines within the U.S., with both product offerings intended for the treatment of active rheumatoid arthritis, juvenile idiopathic arthritis and severe psoriasis.
The injectable U.S. methotrexate market totaled over 670,000 prescriptions last year, with approximately $80 million in overall sales. This methotrexate market has grown at a rate of 72 percent over the previous three years. Cumberland's goal is to achieve a significant share of the injectable methotrexate market over time through the introduction of RediTrex.
About Cumberland Pharmaceuticals
Cumberland Pharmaceuticals Inc. is a specialty pharmaceutical company focused on the delivery of high quality prescription brands to improve patient care. The Company develops, acquires and commercializes brands for the hospital acute care and gastroenterology market segments. These medical specialties are categorized by moderately concentrated prescriber bases that we believe can be penetrated effectively by targeted sales forces. The Company's portfolio of FDA approved brands includes:
Acetadote® (acetylcysteine) Injection, for the treatment of acetaminophen poisoning;
Caldolor® (ibuprofen) Injection, for the treatment of pain and fever;
Kristalose® (lactulose) for Oral Solution, a prescription laxative, for the treatment of chronic and acute constipation;
Omeclamox®-Pak, (omeprazole, clarithromycin, amoxicillin) for the treatment of Helicobacter pylori (H. pylori) infection and related duodenal ulcer disease;
RediTrex™ (methotrexate) Injection, for the treatment of adult and pediatric patients with rheumatoid arthritis and adults with psoriasis;
Vaprisol® (conivaptan) Injection, to raise serum sodium levels in hospitalized patients with euvolemic and hypervolemic hyponatremia; and
Vibativ® (telavancin) Injection, for the treatment of certain serious bacterial infections including hospital-acquired and ventilator-associated bacterial pneumonia, as well as complicated skin and skin structure infections.
For more information on Cumberland's approved products, including full prescribing information, please visit the individual product websites, links to which can be found on the Company's website www.cumberlandpharma.com.
The Company has Phase II clinical programs underway evaluating its ifetroban product candidates in patients with cardiomyopathy associated with Duchenne Muscular Dystrophy ("DMD"), Systemic Sclerosis ("SSc"), and Aspirin-Exacerbated Respiratory Disease ("AERD"), Hepatorenal Syndrome ("HRS"), and patients with Portal Hypertension ("PH"). (Article from : www.drugs.com)