Merck's Novel HIF-2α Inhibitor Showed an Objective Response Rate of Nearly 30% in Patients with von Hippel-Lindau (VHL) Disease-Associated Clear Cell Renal Cell Carcinoma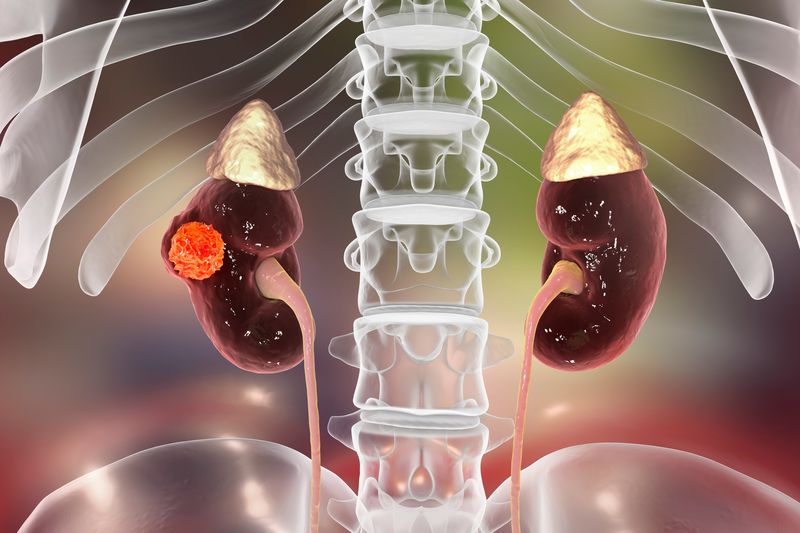 KENILWORTH, N.J.--(BUSINESS WIRE) May 13, 2020 -- Merck (NYSE: MRK), known as MSD outside the United States and Canada, today announced first-time results from a Phase 2 trial evaluating the hypoxia-inducible factor-2 alpha (HIF-2α) inhibitor MK-6482, a novel investigational candidate in Merck's oncology pipeline, for the treatment of von Hippel-Lindau (VHL) disease-associated clear cell renal cell carcinoma (ccRCC). In the trial, MK-6482 demonstrated durable responses with a confirmed objective response rate (ORR) of 27.9% (n=17/61) (95% CI: 17.1-40.8), and the median duration of response (DOR) was not yet reached (range: 9.1-39.0 weeks).
"Nobel Prize-winning research led to the discovery of HIF-2α and its role in cancer. MK-6482 was developed based on this science and with these data, we are seeing the potential of targeting HIF-2α in these patients who are in need of new options," said Dr. Scot Ebbinghaus, vice president, clinical research, Merck Research Laboratories. "These findings validate Merck's long-term strategy for building the company's oncology pipeline, including through the acquisition and accelerated development of novel therapeutic candidates such as MK-6482."
"Von Hippel-Lindau disease is a rare hereditary condition affecting multiple organs, which puts patients at risk for several cancers, including renal cell carcinoma. Cancer remains one of the main causes of death for people with von Hippel-Lindau disease, and new treatment options are essential," said Dr. Eric Jonasch, professor, Department of Genitourinary Medical Oncology, Division of Cancer Medicine, The University of Texas MD Anderson Cancer Center. "The results of this study provide evidence of the potential benefit of MK-6482 and support further investigation into how this HIF-2α inhibitor could play a meaningful role for these patients, for whom there are currently no approved systemic therapy options available."
These results are being presented in an oral abstract session of the virtual scientific program of the 2020 American Society of Clinical Oncology (ASCO) Annual Meeting (Abstract #5003). As announced, more than 80 abstracts in nearly 20 types of solid tumors and blood cancers will be presented from Merck's broad oncology portfolio and investigational pipeline. Follow Merck on Twitter via @Merck and keep up to date with ASCO news and updates by using the hashtag #ASCO20.
Study Design and Additional Data (Abstract #5003)
This study is a Phase 2, open-label, single-arm trial evaluating MK-6482 for the treatment of VHL-associated ccRCC (ClinicalTrials.gov, NCT03401788). The study enrolled adult patients with a pathogenic germline VHL variation, measurable localized or non-metastatic ccRCC, no prior systemic anti-cancer therapy, and Eastern Cooperative Oncology Group (ECOG) performance status (PS) of 0 or 1. Patients received MK-6482 120 mg orally once daily until disease progression, unacceptable toxicity, or investigator's or patient's decision to withdraw. The primary endpoint was ORR of VHL-associated ccRCC tumors per RECIST v1.1 by independent radiology review. Secondary endpoints included DOR, time to response, progression-free survival (PFS), and safety and tolerability.
As of data cut-off (December 6, 2019), 61 patients were enrolled in the study. Median duration of treatment was 36.1 weeks (range: 0-73), and 95.1% of patients were still on therapy. The results showed a confirmed ORR of 27.9% (n=17) (95% CI: 17.1-40.8); all responses were partial responses, and 43% of patients had stable disease. The median time to response was 23.7 weeks (range: 11.6-61.0), and median DOR was not yet reached (range: 9.1-39.0 weeks). Additionally, 86.9% (n=53) of patients had a decrease in size of target lesions.
Treatment-related adverse events (TRAEs) occurred in 96.7% of patients, with 9.8% being Grade 3. There were no Grade 4 or 5 TRAEs. The most common all-cause adverse events (≥20%) were anemia (86.9%), fatigue (57.4%), headache (36.1%), dizziness (31.1%) and nausea (24.6%). Grade 3 all-cause adverse events included fatigue (4.9%), anemia (3.3%), dyspnea (1.6%) and weight increase (1.6%).
About MK-6482
MK-6482 (formerly PT2977) is an investigational, novel, potent, selective, oral HIF-2α inhibitor currently being evaluated in multiple clinical studies. In addition to the Phase 2 trial in VHL-associated ccRCC (NCT03401788), the MK-6482 clinical development program includes a Phase 3 trial in advanced RCC (MK-6482-005; NCT04195750), a Phase 2 trial in combination with cabozantinib (a VEGFR-targeting agent) in advanced ccRCC (NCT03634540), and a Phase 1/2 dose-escalation and dose-expansion trial in advanced solid tumors, including advanced RCC (NCT02974738). VHL is a tumor-suppressor protein, and inactivation of this protein can abnormally activate proteins known as hypoxia-inducible factors, including HIF-2α, in patients with cancer. This inactivation of the VHL tumor-suppressor protein is observed in more than 90% of ccRCC tumors.
About von Hippel-Lindau (VHL) Disease and Renal Cell Carcinoma (RCC)
Von Hippel-Lindau is a rare genetic disease affecting one in 36,000 people (200,000 cases worldwide and 10,000 cases in the U.S. alone). Patients with VHL are at risk for benign blood vessel tumors as well as several cancers, including RCC. As high as 60% of patients with VHL disease develop RCC, which is a leading cause of mortality for patients with VHL disease.
Renal cell carcinoma is by far the most common type of kidney cancer; about nine of 10 kidney cancers are RCCs, and about seven of 10 RCCs are clear cell. Worldwide, it is estimated that there were about 403,000 cases of kidney cancer diagnosed and about 175,000 deaths from the disease in 2018. In the U.S. alone, it is estimated that there will be nearly 74,000 new cases of kidney cancer diagnosed and almost 15,000 deaths from the disease in 2020.
Merck's Focus on Cancer
Our goal is to translate breakthrough science into innovative oncology medicines to help people with cancer worldwide. At Merck, the potential to bring new hope to people with cancer drives our purpose and supporting accessibility to our cancer medicines is our commitment. As part of our focus on cancer, Merck is committed to exploring the potential of immuno-oncology with one of the largest development programs in the industry across more than 30 tumor types. We also continue to strengthen our portfolio through strategic acquisitions and are prioritizing the development of several promising oncology candidates with the potential to improve the treatment of advanced cancers. For more information about our oncology clinical trials, visit www.merck.com/clinicaltrials.
About Merck
For more than 125 years, Merck, known as MSD outside of the United States and Canada, has been inventing for life, bringing forward medicines and vaccines for many of the world's most challenging diseases in pursuit of our mission to save and improve lives. We demonstrate our commitment to patients and population health by increasing access to health care through far-reaching policies, programs and partnerships. Today, Merck continues to be at the forefront of research to prevent and treat diseases that threaten people and animals – including cancer, infectious diseases such as HIV and Ebola, and emerging animal diseases – as we aspire to be the premier research-intensive biopharmaceutical company in the world. For more information, visit www.merck.com and connect with us on Twitter, Facebook, Instagram, YouTube and LinkedIn.
Source: Merck & Co., Inc.
Posted: May 2020