AstraZeneca to Recover the Global Rights to Brazikumab (MEDI2070) from Allergan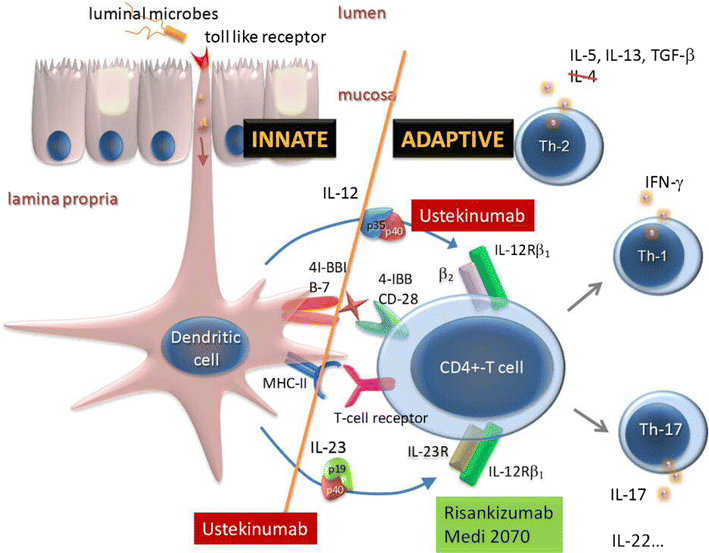 27 January 2020 -- AstraZeneca will recover the global rights to brazikumab (formerly MEDI2070), a monoclonal antibody targeting IL23, from Allergan. Brazikumab is currently in a Phase IIb/III programme in Crohn's disease (CD)1 and a Phase IIb trial in ulcerative colitis (UC).2
AstraZeneca and Allergan will terminate their existing license agreement and all rights to brazikumab will revert to AstraZeneca. The transaction is expected to complete in the first quarter of 2020, subject to regulatory approvals associated with AbbVie's proposed acquisition of Allergan and its timely completion.
Mene Pangalos, Executive Vice President, BioPharmaceuticals R&D, said: "We're pleased to bring brazikumab back into the AstraZeneca pipeline. With our expanding presence in immunology, there is an opportunity to address a significant unmet need in inflammatory bowel diseases where the majority of patients are unable to achieve clinical remission with current treatment options. This agreement creates an opportunity for us to complete the full development programme and bring this potential new treatment option to patients as quickly as possible."
AstraZeneca's mid to late-stage pipeline of biologic medicines in respiratory and immunology includes Fasenra (benralizumab) which is being evaluated in eight eosinophil-driven diseases beyond severe asthma, tezepelumab in Phase III development for severe, uncontrolled asthma, anifrolumab for the treatment of systemic lupus erythematosus which is being prepared for regulatory submission in the second half of 2020, and MEDI3506 (IL33 monoclonal antibody), a potential new medicine for the treatment of dermatological and other diseases entering Phase II trials.
Financial considerations
Under the termination agreement, Allergan will fund up to an agreed amount, estimated to be the total costs expected to be incurred by AstraZeneca until completion of development for brazikumab in CD and UC, including the development of a companion diagnostic.
Pursuant to the 2012 collaboration between Amgen and AstraZeneca to jointly develop and commercialise a clinical-stage inflammation portfolio, Amgen is entitled to receive a high single-digit to low double-digit royalty on sales of brazikumab if approved and launched. This includes the original inventor royalty. Other than this, AstraZeneca will own all rights and benefits arising from the product with no other payments due to Amgen.
Brazikumab
Brazikumab is a monoclonal antibody that binds to the IL23 receptor and is in development for CD and UC with a companion biomarker. Brazikumab selectively blocks the IL23 immune signal, preventing intestinal inflammation. In Phase II trials, it demonstrated a clinical effect at week eight in tumour necrosis factor-resistant CD patients.3 The Phase IIb/III INTREPID programme is underway to assess brazikumab compared to placebo or adalimumab in CD. The Phase II EXPEDITION trial is underway to assess brazikumab compared to placebo or vedolizumab in UC. With current biologic medicines, 40% to 55% of patients have no response to therapy, and 65% to 80% of patients do not experience a full remission.4 AstraZeneca's development of brazikumab originates from the 2012 collaboration with Amgen mentioned above. (Article from : www.drugs.com)