BeiGene Announces that the Phase 3 Clinical Trial of its Anti-PD-1 Antibody Tislelizumab in Patients with First-Line Squamous Non-Small Cell Lung Cancer Met the Primary Endpoint of Progression-Free Survival at Interim Analysi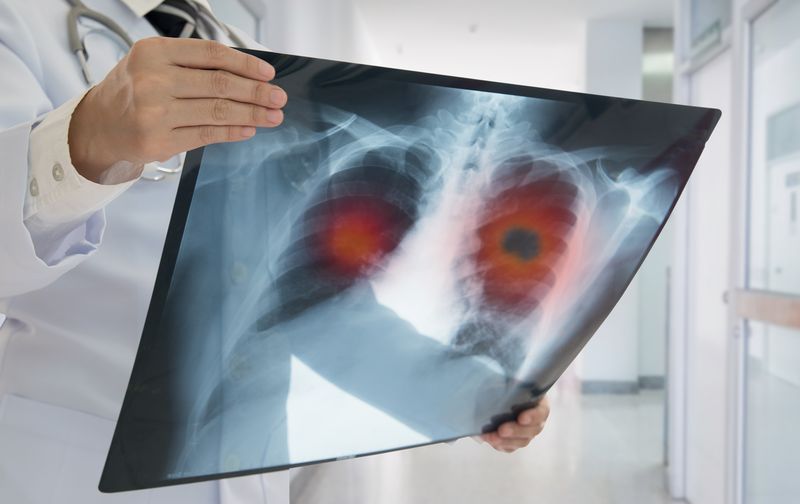 BEIJING, China, and CAMBRIDGE, Mass., Jan. 21, 2020 (GLOBE NEWSWIRE) -- BeiGene, Ltd. (NASDAQ: BGNE; HKEX: 06160), a commercial-stage biopharmaceutical company focused on developing and commercializing innovative molecularly-targeted and immuno-oncology drugs for the treatment of cancer, today announced that the pivotal Phase 3 trial evaluating its anti-PD-1 antibody tislelizumab in combination with two chemotherapy regimens for the first-line treatment of patients with squamous non-small cell lung cancer (NSCLC), met the primary endpoint of improved progression-free survival (PFS) at the planned interim analysis, as assessed by independent review committee (IRC). In this study, patients with previously untreated advanced squamous NSCLC were randomized to receive either tislelizumab in combination with paclitaxel and carboplatin, tislelizumab in combination with nanoparticle albumin-bound (nab) paclitaxel (ABRAXANE®) and carboplatin, or paclitaxel and carboplatin alone. Based on the pre-planned interim analysis, both tislelizumab treatment arms crossed the pre-specified efficacy boundary compared to chemotherapy alone. The safety profile of tislelizumab in both combinations in this trial was consistent with the known risks of each study treatment, and no new safety signals were identified.
"Tislelizumab was recently approved in China for patients with relapsed or refractory classical Hodgkin's lymphoma, and we have a broad development program with more than 5,000 patients enrolled in over 25 tislelizumab studies, including 15 potentially registration-enabling trials," commented Yong (Ben) Ben, M.D., Chief Medical Officer, Immuno-Oncology at BeiGene. "We are extremely excited about the compelling results that tislelizumab demonstrated in this Phase 3 trial and for its potential use as a first-line treatment for patients in China with advanced squamous NSCLC. We look forward to continuing the development program for tislelizumab in lung cancer, which includes three other Phase 3 trials, and reporting additional data."
The company plans to discuss its plans for filing a supplemental new drug application (sNDA) for tislelizumab as a first-line treatment for squamous NSCLC with the Center for Drug Evaluation (CDE) at the National Medical Products Administration (NMPA) in China and to present these data at an upcoming medical meeting.
This trial (NCT 03594747, known as BGB-A317-307) is a Phase 3, randomized, open-label, multi-center trial investigating tislelizumab combined with either paclitaxel and carboplatin or nab-paclitaxel (ABRAXANE, which is commercialized by BeiGene in China) and carboplatin compared with paclitaxel and carboplatin alone in patients with untreated stage IIIB or IV squamous NSCLC from mainland China, regardless of PD-L1 expression. The primary endpoint is PFS per IRC. Key secondary endpoints include overall survival and safety. The study began enrolling patients in July 2018, and 360 patients were randomized 1:1:1 to receive tislelizumab (200mg every three weeks) in combination with each of the chemotherapy regimens or chemotherapy only, until disease progression, unacceptable toxicity, physician decision or consent withdrawal. Patients on the chemotherapy-only control arm who experienced disease progression, verified by central independent review, were eligible to cross over to receive tislelizumab monotherapy.
"Squamous NSCLC remains a significant unmet need, representing approximately 30 percent of patients with NSCLC in China. This Phase 3 study was designed to assess the impact of tislelizumab given in combination with chemotherapy as a potential treatment to improve outcomes in patients with advanced squamous NSCLC, for whom prognoses are typically quite poor. These results give us hope that we could have a new treatment option for these patients," commented Jie Wang, M.D., Professor at the Cancer Hospital Chinese Academy of Medical Sciences, in Beijing, China and lead investigator for the trial.
About Non-Small Cell Lung Cancer
In contrast to most Western countries where lung cancer death rates are decreasing, lung cancer incidence rate is still increasing in China.1,[2] There were approximately 770,000 new cases of lung cancer in China in 2018 and it is the leading cause of cancer-related death in both men and women, with approximately 690,500 deaths in China in 2018.3 Non-small cell lung cancer (NSCLC) comprises the most common form of lung cancer in China.4
About Tislelizumab
Tislelizumab (BGB-A317) is a humanized IgG4 anti–PD-1 monoclonal antibody specifically designed to minimize binding to FcγR on macrophages. In pre-clinical studies, binding to FcγR on macrophages has been shown to compromise the anti-tumor activity of PD-1 antibodies through activation of antibody-dependent macrophage-mediated killing of T effector cells. Tislelizumab is the first drug from BeiGene's immuno-oncology biologics program and is being developed as a monotherapy and in combination with other therapies for the treatment of a broad array of both solid tumor and hematologic cancers.
Tislelizumab is approved by the China National Medical Products Administration (NMPA) as a treatment for patients with classical Hodgkin's lymphoma who received at least two prior therapies. A supplemental new drug application (sNDA) for tislelizumab in patients with previously treated locally advanced or metastatic urothelial carcinoma has been granted priority review by the Center for Drug Evaluation at the NMPA and is currently under review.
Tislelizumab is being studied in a broad clinical program as a monotherapy and in combination with other therapies for the treatment of a broad array of both solid tumor and hematologic cancers. Currently, 15 potentially registration-enabling clinical trials are being conducted in China and globally, including 11 Phase 3 trials and four pivotal Phase 2 trials.
Tislelizumab is not approved for use outside of China. (Article from : www.drugs.com)