Regeneron Announces Encouraging Garetosmab Phase 2 Results in Patients with Ultra-Rare Debilitating Bone Disease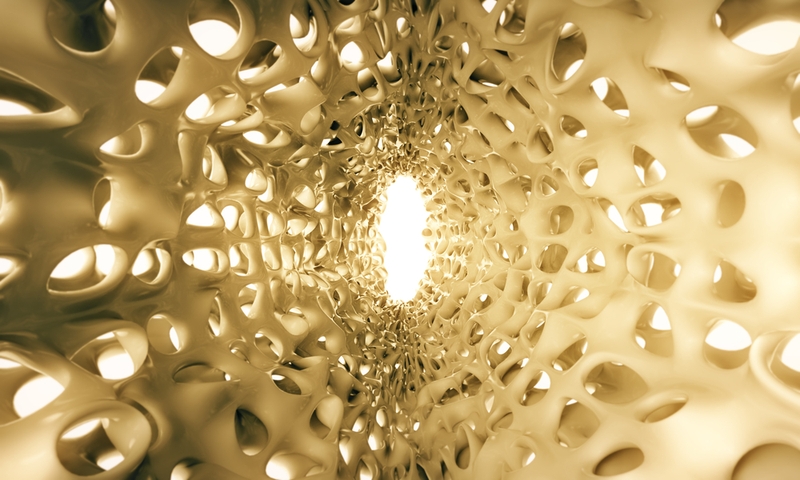 TARRYTOWN, N.Y., Jan. 9, 2020 /PRNewswire/ -- Regeneron Pharmaceuticals, Inc. (NASDAQ: REGN) today announced results from LUMINA-1, a 44-patient, Phase 2, double-blind placebo-controlled trial evaluating garetosmab (REGN2477) in patients with fibrodysplasia ossificans progressiva (FOP). FOP is an ultra-rare genetic disorder with no approved treatments that leads to abnormal bone formation resulting in skeletal deformities, progressive loss of mobility and premature death. On the primary analysis after 28 weeks of treatment, garetosmab decreased total lesion activity (both new and existing lesions) compared to placebo by 25% as measured by PET bone scans (p=0.07); this result was driven by a nearly 90% decrease compared to placebo in the number of new lesions, as measured by PET. Correspondingly, there was an approximate 25% relative decrease in bone lesion volume (both new and existing lesions) as measured by CT scan (p=0.37), also driven by a nearly 90% decrease in the number of new bone lesions as measured by CT. Patient-reported flare-ups were reduced by 50% (nominal p=0.03). Investigator-reported adverse events of flare-ups were 10% for garetosmab and 42% for placebo.
In people with FOP, abnormal bone formation occurs in soft tissue outside of the normal skeleton, a process known as heterotopic (in the wrong place) ossification (HO). Regeneron scientists discovered the role of Activin A in FOP, a critical protein in the development of HO, and used our VelocImmune® technology to invent garetosmab, a monoclonal antibody that reduces the formation of heterotopic bone lesions by neutralizing the Activin A protein.
"These results are the culmination of Regeneron's long-term commitment to FOP scientific research, starting with our collaborations in the 1990s with Drs. Richard Harland at the University of California at Berkeley and Frederick Kaplan at the University of Pennsylvania. We are grateful to all the physicians and patients and their families who have participated in this program and advised us throughout the process," said George D. Yancopoulos, M.D., Ph.D., President and Chief Scientific Officer at Regeneron. "This disease is relentless and devastating, leaving many patients wheelchair-bound or locked in a position unable to move, with a dramatically curtailed lifespan. We believe garetosmab may offer important new hope that can potentially transform the course of FOP and look forward to working closely with the FDA and other regulatory authorities to make garetosmab available."
"The prevention of new heterotopic bone is of paramount importance to the treatment of FOP," said Frederick S. Kaplan, M.D., The Issac & Rose Nassau Professor of Orthopaedic Molecular Medicine at The Perelman School of Medicine of the University of Pennsylvania and the global primary investigator for LUMINA-1. "The preliminary results of the LUMINA-1 clinical trial are encouraging as these results clearly show a great reduction in the formation of new lesions, which is incredibly important when we consider future studies in pediatric populations."
"Now we have promising first results from a placebo-controlled trial showing a decrease of new heterotopic bone formation and flare-ups with a nearly 90% reduction in the incidence of new HO, a groundbreaking result for people with FOP," said Marelise Eekhoff, M.D., Ph.D., Head of the International Amsterdam FOP Expert Center at Amsterdam University Medical Centers (Amsterdam UMC) and a LUMINA-1 investigator. "This trial also significantly improves our understanding of the disease by demonstrating that untreated people with FOP experience far more frequent and widespread new bone lesions than previously thought, and that these new lesions appear dependent on Activin A for their formation."
LUMINA-1 enrolled 44 adult patients (18-60 years old) from North America (U.S. and Canada) and Europe with a clinical diagnosis of FOP and documentation of an ACVR1 genetic mutation. Patients in the trial had a range of disease severity from localized functional compromise to near-total immobility. The trial employed 18F-NaF PET imaging and CT scans to investigate the effect of garetosmab on change in HO in patients with FOP. 18F-NaF is a widely approved and extensively used bone-seeking PET tracer with high sensitivity to detect abnormal bone growth, turnover and mineralization in several bone-related diseases such as Paget's disease and cancers with bone involvement. LUMINA-1 has a three-period trial design consisting of a randomized, double-blind placebo-controlled treatment period (6 months), open-label treatment period, during which placebo-treated patients cross over to garetosmab treatment (6 months), and open-label follow-up treatment. The primary analysis was recorded at week 28.
"These data prove the hypothesis that Activin A is required for the formation of new heterotopic bone lesions in people with FOP. Activin A inhibition by garetosmab markedly reduced the occurrence of new abnormal bone formation and flare-ups, providing a true opportunity for a disease-modifying therapy for FOP," said Aris Economides, Ph.D., Vice President of Research at Regeneron. "We hope garetosmab can change the course of disease for these long-suffering patients around the world."
"With the release of the LUMINA-1 trial results, we are encouraged that this investigational drug may help prevent the progression of FOP," said L. Adam Sherman, Director, Research Development and Partnerships at the International Fibrodysplasia Ossificans Progressiva Association (IFOPA). "FOP is a progressive, devastating disease with no approved treatment options. The release of these data is a significant step forward towards a meaningful treatment option and a brighter future ahead for the FOP Community."
During the 28-week treatment period treatment emergent adverse events (TEAEs) occurred in 100% of both treated and placebo groups; the majority were mild to moderate in severity. Notable imbalances in TEAEs included epistaxis (50.0% vs 16.7%) and skin events (madarosis [loss of eyebrows, 25.0% vs 0%], acne [30.0% vs 8.3%] and a composite of skin infections including abscess, carbuncle, folliculitis, furuncle). Two treated patients in the open-label portion of the trial developed serious abscesses requiring hospitalization for drainage but resolved while continuing garetosmab treatment. Nineteen out of 20 garetosmab patients and 24 out of 24 placebo-group patients completed the 28-week treatment period. One patient in the open-label portion of the trial died due to trauma unrelated to treatment.
Detailed results from this trial will be used as the basis of regulatory submissions. The data will also be submitted for presentation at a future medical congress. Plans for a pediatric trial are also underway.
About Fibrodysplasia Ossificans Progressiva (FOP)
Fibrodysplasia ossificans progressiva (FOP) is a relentless, progressive, ultra-rare genetic disorder in which muscles, tendons and ligaments are progressively replaced by bone, a process known as heterotopic ossification (HO). There are approximately 800 patients diagnosed with FOP worldwide, with many others thought to remain undiagnosed or misdiagnosed.
HO of the jaw, spine, hip and rib cage can make it difficult to speak, eat, walk or breathe, leading to weight loss and escalating loss of mobility and skeletal deformity. People with FOP also experience episodic, localized inflammation known as "flare-ups," although HO may occur both silently as well as in association with symptoms. Most people with FOP are wheelchair bound by 30 years old and the median age of survival is approximately 56 years. Death often results from complications, such as pneumonia, heart failure and aspiration stemming from HO and loss of mobility in the chest, neck and jaw.
About Garetosmab (REGN2477)
Regeneron has been engaged in FOP research for over two decades and helped to provide fundamental insights in the biology and natural history of the disease. Regeneron scientists discovered that Activin A plays a key role in FOP by driving HO, the main pathology of FOP. Garetosmab is a VelocImmune-derived fully-human monoclonal antibody that binds and neutralizes Activin A, which is involved in the development of heterotopic bone in people with FOP. Garetosmab is currently being studied in adults with FOP.
In 2017, the U.S. Food and Drug Administration (FDA) granted Fast Track designation for garetosmab for the prevention of HO in patients with FOP. In the U.S. and European Union (EU), garetosmab has been granted Orphan Designation. Garetosmab is currently under clinical development, and its safety and efficacy have not been evaluated by any regulatory authority. (Article from : www.drugs.com)