Veru Announces Positive Top-Line Interim Data from Phase 2 Clinical Trial of Zuclomiphene to Treat Hot Flashes in Men with Prostate Cancer on Androgen Deprivation Therapy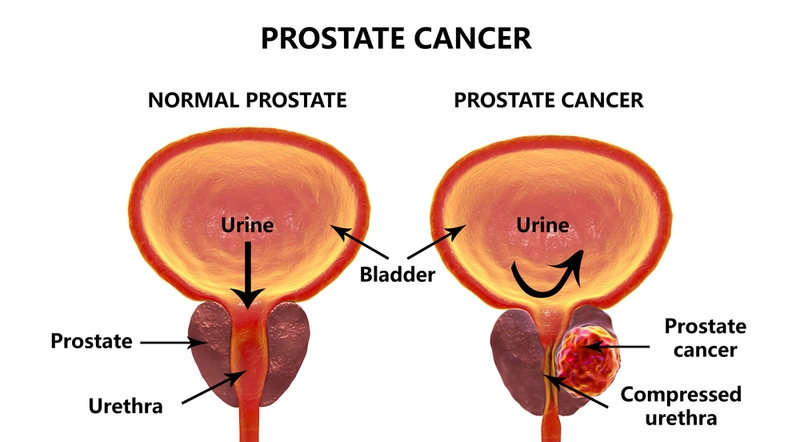 MIAMI, Jan. 13, 2020 (GLOBE NEWSWIRE) — Veru Inc. (NASDAQ: VERU), The Prostate Cancer Company, an oncology and urology biopharmaceutical company developing novel medicines for the management of prostate cancer, today announced positive top line data interim results from its Phase 2 clinical study of Zuclomiphene citrate, a nonsteroidal oral estrogen receptor agonist, for the treatment of androgen deprivation hormone therapy (ADT) induced hot flashes, also known as vasomotor symptoms, in men who have advanced prostate cancer.
The Phase 2 clinical study is a double-blind randomized placebo-controlled dose finding study evaluating daily oral doses of Zuclomiphene (10mg versus 50mg) in men with advanced prostate cancer who have ADT induced moderate to severe hot flashes. The clinical study has a treatment duration of 12 weeks and is being conducted in 24 clinical centers in the United States. A topline interim analysis was performed in which 93 men with ADT-induced hot flashes were enrolled. The objectives of the study were to evaluate the estrogenic activity of Zuclomiphene on hot flashes, to confirm a no-effect dose (the 10mg dose), and to evaluate the effect of a higher dose (the 50mg dose) of Zuclomiphene on the frequency of moderate to severe hot flashes at Day 42.
The topline interim clinical results demonstrate that a statistically significant decrease in moderate to severe hot flashes from baseline was observed in the 50mg treatment group (p<0.001). The 10mg treatment group, as expected, did not show a statistically significant reduction in hot flashes from baseline (p=0.15). Based on this result, the 10mg dose group is established as a no-effect dose as was planned for in the study. Furthermore, when comparing the 50mg treatment group (-41% reduction in hot flashes from baseline) versus the 10mg treatment group (-21% reduction in hot flashes from baseline), a statistically significant reduction (p=0.03) in the frequency of moderate to severe hot flashes at Day 42 is observed. Moreover, the observed estrogenic activity of the 50mg group was statistically different from 10mg and placebo groups (p<0.0001).
Zuclomiphene appears to be well tolerated as there have been no reports of drug related serious adverse events nor drug related severe adverse events and no observations of adverse events of special interest, such as breast enlargement or pain, or venothromboembolic events (blood clots in legs or lungs, or stroke) in the safety database for the Phase 2 clinical study. Adverse events of special interest are side effects commonly seen with off label use of steroidal estrogens and progestins for hot flashes.
The 50mg treatment group shows statistical and clinically meaningful reductions in moderate to severe hot flashes from baseline without any clinically relevant safety findings. The Company plans to meet with FDA for an End of Phase 2 meeting and following this discussion with FDA, advance Zuclomiphene into a pivotal Phase 3 clinical trial for the treatment of ADT-induced moderate to severe hot flashes in men with prostate cancer in the first half of 2020.
"This is an exciting time for Veru. These Phase 2 clinical interim results have established that Zuclomiphene has clinically meaningful estrogen activity against moderate to severe hot flashes with a good safety profile allowing us to advance to a pivotal Phase 3 clinical trial of Zuclomiphene," said Mitchell Steiner, M.D., Chairman, President and Chief Executive Officer of Veru. "Without the side effects seen with steroidal estrogens or progestins, we believe that Zuclomiphene has the potential to be the first FDA approved therapy for ADT-induced hot flashes to address this area of significant unmet medical need. Furthermore, an independent market analysis sponsored by the Company confirmed the large market opportunity as Zuclomiphene annual sales could be between $600-800 million in the US alone."
"Our plan is to have an end of Phase 2 meeting with FDA in early 2020 and to initiate a Phase 3 clinical development in first half of 2020. We are pleased with the significant clinical progress we are making in advancing our entire product development program. With each milestone achievement, we move inexorably closer to our goal of providing prostate cancer patients with multiple continuum of care therapies and supportive care medicines," added Dr. Steiner.
About Hot Flashes in Men with Prostate Cancer Undergoing Hormonal Therapy
ADT is widely used to treat men with advanced prostate cancer. Approximately 600,000 men in the US are currently on ADT, which includes, but is not limited to, Lupron®, Eligard® and Firmagon®. The symptom of hot flashes is the most common side effect of ADT. These hot flashes can range from bothersome to debilitating. Symptoms that may accompany these hot flashes include anxiety and palpitations, cognitive impairment and disturbed sleep. Hot flashes usually last from a few seconds to several minutes but can persist for up to 20 minutes. Unlike postmenopausal hot flashes, ADT induced hot flashes in many patients do not get better or resolve over time.
About Zuclomiphene Citrate
Zuclomiphene citrate is a novel, proprietary, oral, nonsteroidal, estrogen receptor agonist. Today the Company announced that a Phase 2 clinical trial of Zuclomiphene citrate demonstrated a statistically significant reduction in the frequency of moderate to severe hot flashes in men with advanced prostate cancer on ADT therapy. The Company plans to initiate a Phase 3 clinical trial in the first half of calendar year 2020. Based on an independent market analysis sponsored by the Company, expected U.S. sales potential for Zuclomiphene citrate is estimated to be between $600-800 million annually. (Article from : www.drugs.com)