Biohaven Achieves Positive Topline Results in Pivotal Phase 2/3 Study of Vazegepant, the First and Only Intranasal CGRP Receptor Antagonist in Clinical Development for the Acute Treatment of Migraine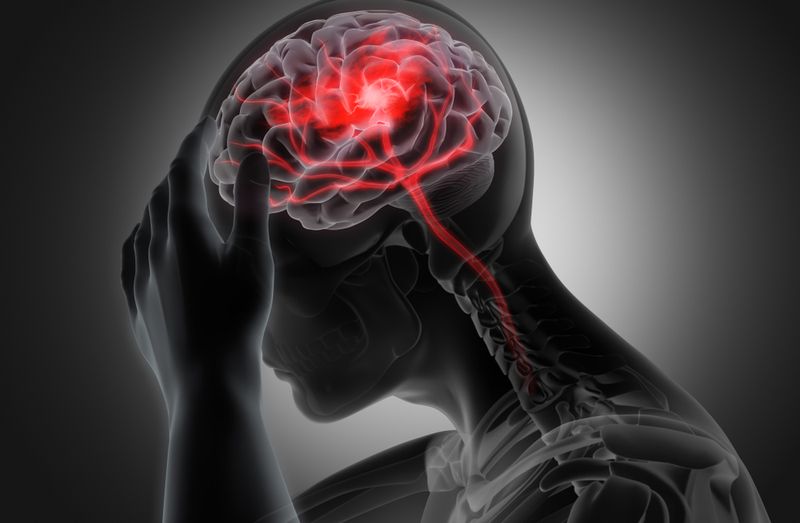 NEW HAVEN, Conn., Dec. 17, 2019 /PRNewswire/ -- Biohaven Pharmaceutical Holding Company Ltd. (NYSE: BHVN) today announced positive topline results from its randomized, dose ranging, placebo controlled, pivotal Phase 2/3 clinical trial (BHV3500-201; NCT03872453) evaluating the efficacy and tolerability of intranasal vazegepant 5, 10 and 20 mg versus placebo in 1,673 patients for the acute treatment of migraine. Vazegepant 10 and 20 mg was statistically superior to placebo on the co-primary endpoints of pain freedom and freedom from most bothersome symptom (MBS, photophobia, phonophobia or nausea) at 2 hours using a single dose (Table 1). The benefits of vazegepant were durable and sustained without rescue medication through 48 hours (nominal p < 0.05), including: sustained pain freedom 2 to 24 hours (5, 10 and 20 mg); sustained pain freedom 2 to 48 hours (5, 10 and 20 mg); sustained pain relief 2 to 24 hours (5, 10 and 20 mg); and sustained pain relief 2 to 48 hours (5 and 10 mg). Additional results from this study are anticipated to be presented at upcoming scientific meetings in 2020.
Table 1:Vazegepant Met Co-Primary Endpoints of Pain Freedom & Freedom from Most Bothersome Symptom
2 Hour Endpoint

Vazegepant

Placebo

5 mg
(N=387)

10 mg
(N=391)

20 mg
(N=402)


(N=401)

Pain Freedom

19.6%

22.5%

23.1%

15.5%

p-value

0.1214

0.0113 *

0.0055 *

Freedom from MBS

39.0%

41.9%

42.5%

33.7%

p-value

0.1162

0.0155 *

0.0094 *

* denotes statistical superiority versus placebo

Richard B. Lipton, M.D., Professor and Vice Chair of Neurology, and Director of the Montefiore Headache Center, at the Albert Einstein College of Medicine commented, "A large number of patients need a non-oral, acute migraine treatment option, particularly those with prominent nausea, vomiting or gastroparesis. Most of my patients don't like needles. Vazegepant is the first CGRP receptor antagonist delivered in an intranasal formulation, a benefit for patients who need non-oral therapy. This dose ranging study unequivocally demonstrates the benefits of vazegepant in the acute treatment of migraine."
Vazegepant was also superior to placebo on multiple secondary endpoints demonstrating early activity (nominal p < 0.05). Vazegepant had rapid onset with pain relief at 15 minutes (10 and 20mg), and return to normal function as early as 30 minutes (20mg). The 10 and 20 mg vazegepant doses showed therapeutic benefits on both pain relief and return to normal function at 2 hours.
Intranasal vazegepant was well tolerated in this single dose trial. Individual adverse events (AEs) greater than 5% were: dysgeusia (13.5 to 16.1% in the vazegepant arms, and 3.5% in the placebo arm) and nasal discomfort (1.3 to 5.2% in the vazegepant arms, and 0.2% in the placebo arm). The majority (> 80%) of AEs were mild in intensity. There was no signal of hepatoxicity as no subjects had AST or ALT > 3x ULN, or total bilirubin > 2x ULN, in any treatment arm (Table 2).
Table 2:Liver Function Test (LFT) Profile
Measure1

Vazegepant

Placebo

5 mg
(N=388)

10 mg
(N=394)

20 mg
(N=403)

All
(N=1185)


(N=403)

ALT or AST > 3x ULN

0

0

0

0

0

Bilirubin > 2x ULN

0

0

0

0

0

1. ALT alanine aminotransferase; AST aspartate aminotransferase; ULN Upper limit of normal

Vlad Coric, M.D., Chief Executive Officer of Biohaven, stated, "Biohaven has now advanced yet another CGRP signal-targeting product into the clinic highlighting the value of our migraine platform and the capability of the organization to develop products that meet patients' needs. This shows our ability to execute on clinical trials, now delivering our 4th consecutive positive pivotal trial in migraine." Dr. Coric added, "We are excited to demonstrate the efficacy and tolerability of the first intranasal CGRP receptor antagonist for patients with migraine. These positive results, in a large, multiple arm phase 2/3 dose finding trial, may allow us to accelerate this program with only one additional positive efficacy trial likely needed for submission. Biohaven is grateful to the patients and investigators who have contributed to the success of the vazegepant and rimegepant programs."
Vazegepant is the newest member of Biohaven's NOJECTIONTM Migraine Platform to have demonstrated efficacy in a pivotal trial. The lead product rimegepant Zydis™ ODT is under FDA review with a first quarter 2020 PDUFA date. Biohaven believes that intranasal vazegepant will be complementary to other CGRP targeting agents, including Biohaven's rimegepant.
About Migraine
Over 36 million Americans suffer from migraine. Migraine attacks can differ in intensity and frequency, with many being highly disabling. More than 90 percent of migraine sufferers are unable to work or function normally during an attack. In the Global Burden of Disease Study, updated in 2015, migraine was ranked as the seventh highest cause worldwide of years lost due to disability. CGRP receptor antagonists represent a novel class of drug candidates for the treatment of migraine and are the first new class specific to the acute treatment of migraine in over 25 years. This unique and specific mode of action potentially offers an alternative to current agents, particularly for patients who have contraindications to the use of triptans, such as those with underlying cardiovascular diseases, or who either do not respond or have inadequate or inconsistent response to triptans or are intolerant to them. (Article from : www.drugs.com)