Theravance Biopharma, Inc. Announces Top-line Results from Phase 2b Dose-Finding Induction Study of Izencitinib in Patients with Ulcerative Colitis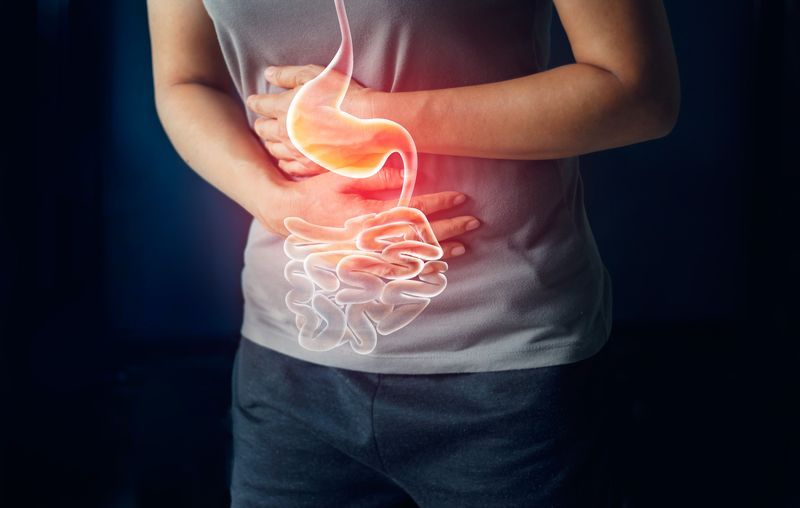 DUBLIN and SOUTH SAN FRANCISCO, Calif., Aug. 23, 2021 /PRNewswire/ -- Theravance Biopharma, Inc. ("Theravance Biopharma" or the "Company") (NASDAQ: TBPH), a diversified biopharmaceutical company primarily focused on the discovery, development, and commercialization of organ-selective medicines, today announced top-line results from its Phase 2b dose-finding induction study of izencitinib, an orally administered, gut-selective pan-Janus kinase (JAK) inhibitor in development for the treatment of ulcerative colitis.
The study did not meet its primary endpoint of change in the total Mayo score or the key secondary endpoint of clinical remission at week 8, relative to placebo. There was a small dose-dependent increase in clinical response measured by the adapted Mayo score, which was driven by a reduction in rectal bleeding.
At all doses, izencitinib was well-tolerated when administered orally once daily for 8 weeks; adverse event rates were similar among patients receiving izencitinib and placebo. There were no instances of perforation, opportunistic infection, major cardiovascular or thromboembolic event, complicated zoster, or non-melanoma skin cancer in patients receiving izencitinib. There were no notable changes in lab values including creatine phosphokinase and lipids in patients receiving izencitinib relative to placebo. Plasma exposure of izencitinib was low, consistent with expectations for a gut-selective medicine.
The Company plans to present study results at a scientific forum.
"We had high expectations for the Phase 2b study after eight weeks of treatment with izencitinib in ulcerative colitis given the totality and consistency of the broad range of clinical, histologic, and biomarker data we saw in the Phase 1b study with only four weeks of treatment, albeit in a small number of patients. We plan to analyze the data to better understand the findings and the potential for optimization of a gut-selective medicine as a treatment for patients with inflammatory bowel diseases," said Rick E Winningham, Chief Executive Officer, Theravance Biopharma. "We are grateful to all those who participated in this clinical trial and to those who are still participating in the Crohn's Phase 2 study – which we expect to report top-line results in late fourth quarter 2021 or early first quarter 2022."
Regarding current plans, the Company will work to understand the complete results and implications for izencitinib. Forthcoming ulcerative colitis data will include results from the 16-week extended induction portion of the study and the 44-week maintenance study. The Company reiterates timing of the top-line results of the Crohn's Phase 2 study in late fourth quarter 2021 or early first quarter 2022. Based on the ulcerative colitis results, the Company will seek to minimize future expenses associated with the izencitinib program.
About the Phase 2b Dose-Finding Induction Study
The study was a randomized, double-blind, placebo-controlled, multi-center Phase 2b dose-finding induction study (NCT03758443) for the treatment of adults with moderately-to-severely active ulcerative colitis with the primary endpoint at Week 8 (n=239). The safety and efficacy data of this Phase 2b study were intended to inform induction and maintenance dose regimens for a confirmatory Phase 3 induction study and the ongoing maintenance study.
About Theravance Biopharma and Janssen Strategic Collaboration
Theravance Biopharma and Janssen Biotech, Inc. have a global co-development and commercialization agreement for izencitinib, also known as TD-1473, and other compounds for inflammatory intestinal diseases. Under the terms of the agreement, Theravance Biopharma received an upfront payment of $100 million and is eligible to receive up to an additional $900 million in potential payments, if Janssen elects to remain in the collaboration following the completion of certain Phase 2 activities. In that scenario, Theravance Biopharma and Janssen will jointly develop and commercialize izencitinib in inflammatory intestinal diseases, with the two companies sharing expenses related to a potential Phase 3 program and profits in the U.S.
About Janus (JAK) Kinase Inhibition
JAK inhibitors function by inhibiting the activity of one or more of the Janus kinase family of enzymes (JAK1, JAK2, JAK3, TYK2) that play a key role in cytokine signaling. Inhibiting these JAK enzymes interferes with the JAK/STAT signaling pathway and, in turn, modulates the activity of a wide range of pro-inflammatory cytokines. JAK inhibitors are currently approved for the treatment of immune-mediated diseases such as rheumatoid arthritis, myelofibrosis, and ulcerative colitis. However, these products are known to have adverse effects associated with their systemic exposure.
About Izencitinib
Izencitinib, also known as TD-1473, is an orally administered, once-daily, investigational, internally discovered, high affinity, reversible pan-JAK inhibitor which was designed to be gut selective. The gut-selective design provides izencitinib the potential to distribute throughout the gastrointestinal tract tissues and target inflammation at the site of gastrointestinal disease while limiting its systemic exposure. Theravance Biopharma is focused on utilizing izencitinib for the potential treatment of a range of inflammatory intestinal diseases including ulcerative colitis and Crohn's disease.
About Theravance Biopharma
Theravance Biopharma, Inc. is a diversified biopharmaceutical company primarily focused on the discovery, development and commercialization of organ-selective medicines. Its purpose is to pioneer a new generation of small molecule drugs designed to better meet patient needs. Its research is focused in the areas of inflammation and immunology.
In pursuit of its purpose, Theravance Biopharma applies insights and innovation at each stage of its business and utilizes its internal capabilities and those of partners around the world. The Company applies organ-selective expertise to target disease biologically, to discover and develop medicines that may expand the therapeutic index with the goal of maximizing efficacy and limiting systemic side effects. These efforts leverage years of experience in developing lung-selective medicines to treat respiratory disease, including FDA-approved YUPELRI® (revefenacin) inhalation solution indicated for the maintenance treatment of patients with chronic obstructive pulmonary disease (COPD). Its pipeline of internally discovered programs is targeted to address significant patient needs.
Theravance Biopharma has an economic interest in potential future payments from Glaxo Group Limited or one of its affiliates (GSK) pursuant to its agreements with Innoviva, Inc. relating to certain programs, including TRELEGY.
For more information, please visit www.theravance.com.
THERAVANCE BIOPHARMA®, THERAVANCE®, and the Cross/Star logo are registered trademarks of the Theravance Biopharma group of companies (in the U.S. and certain other countries).
YUPELRI® is a registered trademark of Mylan Specialty L.P., a Viatris Company. Trademarks, trade names or service marks of other companies appearing on this press release are the property of their respective owners.
SOURCE Theravance Biopharma, Inc.
Posted: August 2021