Myovant Sciences Announces 97% Response Rate in Positive Phase 3 HERO Study of Once-Daily, Oral Relugolix in Men with Advanced Prostate Cancer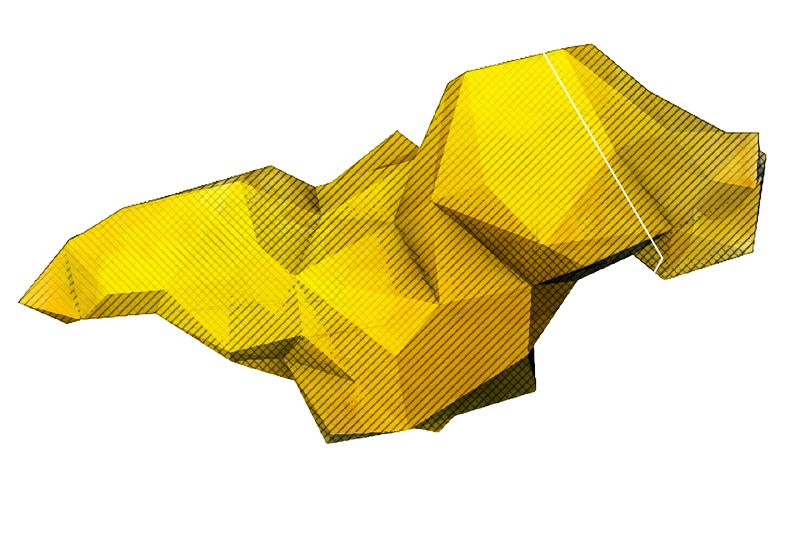 BASEL, Switzerland, Nov. 19, 2019 (GLOBE NEWSWIRE) -- Myovant Sciences (NYSE: MYOV), a healthcare company focused on developing innovative treatments for women's health and prostate cancer, today announced that the Phase 3 HERO study of once-daily, oral relugolix (120 mg) met its primary efficacy endpoint and all six key secondary endpoints in men with advanced prostate cancer. These results support a New Drug Application (NDA) submission to the U.S. Food and Drug Administration (FDA) in the second quarter of 2020 and future regulatory submissions in Europe and Japan.
"An oral gonadotropin-releasing hormone, or GnRH, antagonist for advanced prostate cancer has been an aspiration for many years," said Neal Shore, M.D., Medical Director of the Carolina Urologic Research Center and HERO Program Steering Committee Member. "If approved, relugolix would become the first-of-its-kind oral option for men with advanced prostate cancer."
In the primary endpoint responder analysis, 96.7% (95% CI: 94.9%, 97.9%) of men receiving once-daily, oral relugolix achieved sustained testosterone suppression to castrate levels. A responder was defined as achieving and maintaining testosterone suppression to less than or equal to 50 ng/dL from Week 5 through Week 48. For the study to be successful, the lower bound of the 95% confidence interval of the response rate had to be at least 90%.
Five key secondary endpoints demonstrated superiority to leuprolide acetate, including rapid suppression of testosterone at Day 4 and Day 15, profound suppression of testosterone at Day 15, rapid suppression of prostate-specific antigen (PSA) at Day 15, and suppression of follicle-stimulating hormone (FSH) at Week 24 (all p-values < 0.0001). In addition, relugolix demonstrated non-inferiority to leuprolide acetate on sustained testosterone suppression through 48 weeks (96.7% vs. 88.8%, respectively) with a between-group difference of 7.9% (95% CI: 4.1%,11.8%), the primary endpoint required for regulatory submissions outside of the U.S. In addition, the pharmacodynamic results showed no testosterone flare after initiation of relugolix and mean testosterone levels returned to normal levels within 90 days after treatment discontinuation.
"With the exciting results from the HERO study demonstrating the potential of relugolix to provide unique benefits compared to leuprolide, we look forward to submitting an NDA to the FDA," said Lynn Seely, M.D., President and CEO of Myovant Sciences. "We are now closer to our goal of bringing a precision oral medicine to the broad spectrum of men with advanced prostate cancer."
The overall incidence of adverse events in the relugolix and leuprolide acetate groups was comparable (92.9% vs. 93.5%, respectively). In the relugolix group, 3.5% of men discontinued the study early due to adverse events compared with 2.6% of men in the leuprolide acetate group. The most frequently reported adverse events, reported in at least 10% of men in the relugolix group, were hot flashes, fatigue, constipation, diarrhea, and arthralgia. Unadjudicated major adverse cardiovascular events were reported in 2.9% of men in the relugolix group versus 6.2% of men in the leuprolide acetate group. These events included non-fatal myocardial infarction, non-fatal stroke, and all-cause mortality.
About the Phase 3 HERO Program
This randomized, open-label, parallel-group, multinational clinical study was designed to evaluate the safety and efficacy of relugolix in men with androgen-sensitive advanced prostate cancer who required at least one year of continuous androgen deprivation therapy. Patients enrolled in the study were randomized 2:1 to receive a single loading dose of relugolix 360 mg followed by relugolix 120 mg once daily, or to treatment with leuprolide acetate 3-month depot injection, respectively.
The primary efficacy endpoint of the study to support U.S. approval was the ability of relugolix to achieve and maintain testosterone suppression to castrate levels (< 50 ng/dL) through 48 weeks.
Approximately 1,100 patients are planned to be enrolled in this study, including approximately 430 patients with metastatic prostate cancer to support the analysis of a secondary endpoint of castration resistance-free survival, data which are expected in the third quarter of 2020, and 138 Chinese patients (enrolled in China and Taiwan) to support registration in China. (Article from : www.drugs.com)