Merck Presents Interim Findings from Phase 2a Clinical Trial Evaluating Investigational Once-Monthly Oral Islatravir for the Prevention of HIV-1 Infection at HIVR4P 2021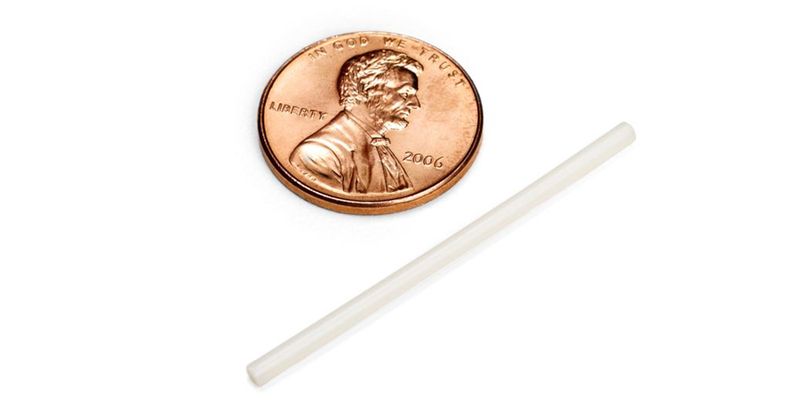 KENILWORTH, N.J.--(BUSINESS WIRE) January 26, 2021 -- Merck (NYSE: MRK), known as MSD outside the United States and Canada, today announced new interim data from the Phase 2a trial (NCT04003103) in adults evaluating the safety, tolerability and pharmacokinetics (PK) of the once-monthly oral islatravir tablet -- the company's investigational oral nucleoside reverse transcriptase translocation inhibitor (NRTTI) -- for pre-exposure prophylaxis (PrEP). Interim findings demonstrate that once-monthly oral islatravir achieved the pre-specified efficacy PK threshold for PrEP at both of the two doses studied (60 mg and 120 mg). In the interim analysis using blinded data, both monthly doses of islatravir were found to have an acceptable tolerability profile. These data are shared as a late-breaking oral presentation during the virtual 2021 HIV Research for Prevention Conference (HIVR4P 2021) and featured in the official press conference of HIVR4P 2021.
"These results provide support for further study of islatravir as a once-monthly oral PrEP regimen," said Sharon Hillier, Ph.D., senior investigator at the Magee-Womens Research Institute, and professor of obstetrics, gynecology and reproductive sciences of the University of Pittsburgh, the study's lead investigator. "There is an urgent need for additional, longer acting HIV prevention options to help a wider range of people protect themselves."
"Despite recognized progress towards ending the HIV epidemic, 1.7 million people worldwide were infected with HIV in 2019, which signals the need for more innovations to relieve the growing burden of infection," said Dr. Joan Butterton, vice president, global clinical development, infectious diseases, Merck Research Laboratories. "Our data at HIVR4P support evaluating islatravir as a once-monthly oral PrEP option in the phase 3 IMPOWER trials, which will enroll across diverse populations and geographies. Our goal is to bring a new prevention strategy for HIV-1 infection to those at risk of acquiring HIV for whom currently available PrEP options are not a possibility."
In the ongoing Phase 2a randomized, double-blind, parallel assignment, placebo-controlled, multicenter trial in adults at low-risk for acquiring HIV-1 infection, participants were randomly assigned (2:2:1) to one of three oral once-monthly therapy groups: islatravir 60 mg, islatravir 120 mg, or placebo. Participants received islatravir or placebo once monthly over a 24-week blinded therapy period, followed by a 12-week blinded period (sponsor is unblinded after this stage to allow for interim evaluation of safety), and a 32-week unblinded follow-up in the islatravir groups to characterize the terminal elimination phase. Outcome measures for safety, tolerability and PK were analyzed.
At the time of interim data analysis, 76.8% (n=192/250) of the planned participants had been randomized and dosed. Of these participants, 32.8% (n=63/192) were male, 67.2% (n=129/192) were female, 30.2% (n=58/192) were Black or African American, and 16.1% (n=31/192) were Hispanic or Latinx. In a review of blinded safety data, most adverse events (AEs) were mild or moderate with the most common (reported in > 4% of participants) including headache (7.3%), diarrhea (5.7%), nausea (4.7%), abdominal pain (4.2%), and upper respiratory tract infection (4.2%). Two participants discontinued due to AEs currently categorized as potentially drug-related, including sensation of a foreign body in the throat (mild severity) and rash and pruritus (moderate severity).
Interim PK analysis of islatravir triphosphate (the active form of islatravir) concentrations in peripheral blood mononuclear cells (PBMCs) showed that the trough concentrations (the lowest level between doses) following either 60 mg or 120 mg monthly doses remained above the pre-specified PK threshold for HIV-1 prophylaxis of 0.05 pmol/106 PBMCs. Islatravir PK exhibited approximately linear dose proportionality at both study doses. A preliminary PK analysis of mucosal tissue (rectal, cervical and/or vaginal) obtained from a subset of study participants (n=54) suggests rapid and sustained distribution of islatravir to sampled tissues. This ongoing Phase 2a study is fully enrolled and the primary analysis of the full dataset is estimated to be available in late 2021.
About Islatravir
Islatravir (formerly MK-8591) is Merck's investigational nucleoside reverse transcriptase translocation inhibitor (NRTTI) under evaluation in clinical trials for the treatment of HIV-1 infection in combination with other antiretrovirals, including the ILLUMINATE clinical trials program for once-daily treatment, as well as for pre-exposure prophylaxis (PrEP) of HIV-1 infection as a single agent, across a variety of formulations.
Our Commitment to HIV
For more than 35 years, Merck has been committed to scientific research and discovery in HIV, and we continue to be driven by the conviction that more medical advances are still to come. Our focus is on pursuing research that addresses unmet medical needs and helps people living with HIV and their communities. We remain committed to working hand-in-hand with our partners in the global HIV community to address the complex challenges that hinder continued progress toward ending the epidemic.
Our Commitment to Infectious Diseases
For more than 100 years, Merck has contributed to the discovery and development of novel medicines and vaccines to combat infectious diseases. In addition to a combined portfolio of vaccines and antibacterial, antiviral and antifungal medicines, Merck has multiple programs that span discovery through late-stage development. To learn more about Merck's infectious diseases pipeline, visit www.merck.com.
About Merck
For 130 years, Merck, known as MSD outside of the United States and Canada, has been inventing for life, bringing forward medicines and vaccines for many of the world's most challenging diseases in pursuit of our mission to save and improve lives. We demonstrate our commitment to patients and population health by increasing access to health care through far-reaching policies, programs and partnerships. Today, Merck continues to be at the forefront of research to prevent and treat diseases that threaten people and animals – including cancer, infectious diseases such as HIV and Ebola, and emerging animal diseases – as we aspire to be the premier research-intensive biopharmaceutical company in the world. For more information, visit www.merck.com and connect with us on Twitter, Facebook, Instagram, YouTube and LinkedIn.
Source: Merck & Co., Inc.
Posted: January 2021