U.S. FDA Accepts for Priority Review the Biologics License Application for V114, Merck's Investigational 15-valent Pneumococcal Conjugate Vaccine, for Use in Adults 18 Years of Age and Older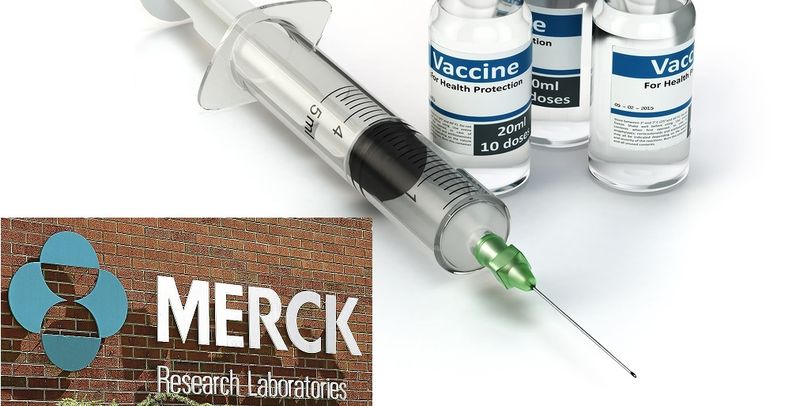 KENILWORTH, N.J.--(BUSINESS WIRE) January 12, 2021 -- Merck (NYSE: MRK), known as MSD outside the United States and Canada, today announced the U.S. Food and Drug Administration (FDA) accepted for priority review a Biologics License Application (BLA) for V114, Merck's investigational 15-valent pneumococcal conjugate vaccine, for the prevention of invasive pneumococcal disease in adults 18 years of age and older. The FDA set a Prescription Drug User Fee Act (PDUFA), or target action date, of July 18, 2021. The European Medicines Agency is also reviewing an application for licensure of V114 in adults.
"Invasive pneumococcal disease in adults is on the rise in many countries, driven by highly-invasive serotypes including serotype 3, which is included in the currently licensed pneumococcal conjugate vaccine, as well as serotypes not included, such as serotypes 22F and 33F," said Dr. Roy Baynes, senior vice president and head of global clinical development, chief medical officer, Merck Research Laboratories. "Building on our nearly 40 years of experience with PNEUMOVAX® 23, Pneumococcal Vaccine Polyvalent, we have developed V114 as another potentially important option to help protect more adults from invasive pneumococcal disease, especially those who are at increased risk. We look forward to working with the FDA during the review of this application."
The BLA and priority review designation are supported by results from Phase 2 and Phase 3 clinical studies in a variety of adult populations, including healthy adults and those at increased risk, such as adults with chronic medical conditions, adults with HIV, and those 65 years of age and older. Additional studies in the BLA support the potential use of V114 in various real-world clinical settings, including in co-administration with the quadrivalent influenza vaccine and as part of a sequential administration with PNEUMOVAX 23, and demonstrate equivalent performance among consecutive lots of V114. The FDA grants priority review to medicines and vaccines that, if approved, would provide a significant improvement in the safety or effectiveness of the treatment or prevention of a serious condition.
About V114
V114 is Merck's investigational 15-valent pneumococcal conjugate vaccine candidate for the prevention of invasive pneumococcal disease in adults. V114 consists of pneumococcal polysaccharides from 15 serotypes conjugated to a CRM197 carrier protein and includes serotypes 22F and 33F, which are commonly associated with invasive pneumococcal disease in older adults worldwide and are not contained in the pneumococcal conjugate vaccine currently licensed for use in adults. Merck is also developing V114 for use in children. An overview of the late-stage development program for V114 is available here.
V114 previously received Breakthrough Therapy Designation from the FDA for the prevention of invasive pneumococcal disease in pediatric patients 6 weeks to 18 years of age and adults 18 years of age and older.
Merck's Commitment to Infectious Diseases
For more than 100 years, Merck has contributed to the discovery and development of novel medicines and vaccines to combat infectious diseases. In addition to a combined portfolio of vaccines and antibacterial, antiviral and antifungal medicines, Merck has multiple programs that span discovery through late-stage development. To learn more about Merck's infectious diseases pipeline, visit www.merck.com.
About Merck
For more than 125 years, Merck, known as MSD outside of the United States and Canada, has been inventing for life, bringing forward medicines and vaccines for many of the world's most challenging diseases in pursuit of our mission to save and improve lives. We demonstrate our commitment to patients and population health by increasing access to health care through far-reaching policies, programs and partnerships. Today, Merck continues to be at the forefront of research to prevent and treat diseases that threaten people and animals – including cancer, infectious diseases such as HIV and Ebola, and emerging animal diseases – as we aspire to be the premier research-intensive biopharmaceutical company in the world. For more information, visit www.merck.com and connect with us on Twitter, Facebook, Instagram, YouTube and LinkedIn.
Source: Merck & Co., Inc.
Posted: January 2021