AVEO Oncology and Biodesix Announce Initiation of the CyFi-2 Study, a Phase 2 Randomized Study of Ficlatuzumab in Combination with High-Dose Cytarabine vs. High-Dose Cytarabine Alone in Patients with Relapsed and Refractory AML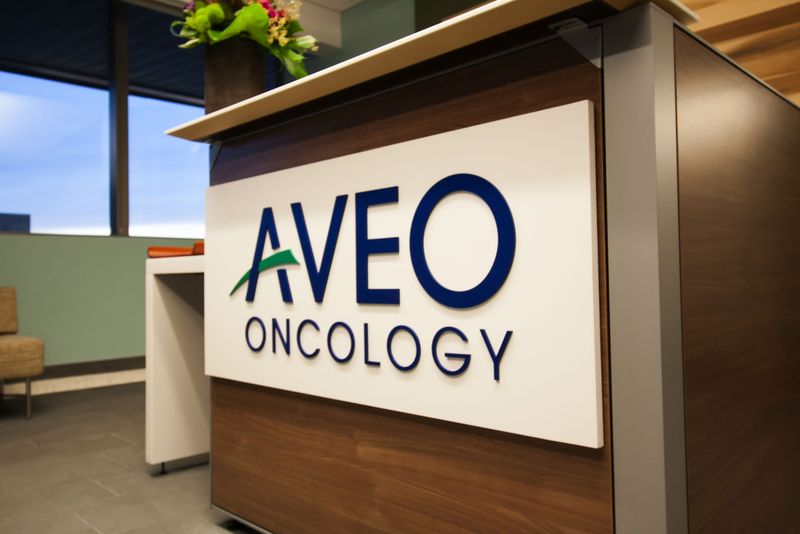 CAMBRIDGE, Mass.--(BUSINESS WIRE)-- November 8, 2019 -- AVEO Oncology (AVEO) and Biodesix, Inc. today announced the initiation of the CyFi-2 study, a randomized Phase 2 clinical study evaluating ficlatuzumab, AVEO's potent hepatocyte growth factor (HGF) inhibitory antibody product candidate, in combination with high-dose cytarabine vs. high-dose cytarabine alone in patients with relapsed and refractory acute myeloid leukemia (AML).
AVEO will sponsor the CyFi-2 study, which is expected to enroll up to a total of 60 patients with AML who failed induction chemotherapy or who achieved a complete response, but relapsed within one year. Patients will be randomized 1:1 to receive either ficlatuzumab in combination with cytarabine or cytarabine alone at the doses and schedules determined in the Phase 1b/2 single-arm CyFi-1 study. CyFi-2's primary endpoint is complete response rate, with secondary endpoints including safety, disease-free survival, and overall survival. The CyFi-2 study is being conducted as part of the companies' worldwide partnership to develop and commercialize ficlatuzumab. Under the terms of this agreement, AVEO and Biodesix equally share all development costs.
"Supported by promising Phase 1b/2 results from the CyFi-1 study, which showed a 50% complete response rate in primary refractory AML patients (n=18) and an acceptable tolerability profile, the ficlatuzumab-cytarabine combination has the potential to improve outcomes in this historically difficult to treat population," said Michael Bailey, president and chief executive officer of AVEO. "The CyFi-2 study, along with our ongoing randomized Phase 2 study in head and neck cancer, provide two opportunities to potentially pursue registration strategies for ficlatuzumab, assuming favorable study outcomes."
AVEO's portion of the costs for both the CyFi-2 study and the recently initiated Phase 1b/2 hepatocellular carcinoma study of FOTIVDA® (tivozanib) in combination with AstraZeneca's IMFINZI® (durvalumab) is included in the company's current cash guidance.
"Ficlatuzumab targets an important pathway which we believe has major clinical significance. We look forward to working with AVEO to enable ficlatuzumab to realize its full potential," said David Brunel, chief executive officer of Biodesix. "At Biodesix, we are committed to supporting biomarker development initiatives to further identify patients who may benefit most from promising therapies." (Article from : www.drugs.com)