Janssen Announces Results of Phase 3 Study Demonstrating the Safety and Efficacy of Long-Acting Injectable HIV Treatment Regimen of Rilpivirine And Cabotegravir through 96 Weeks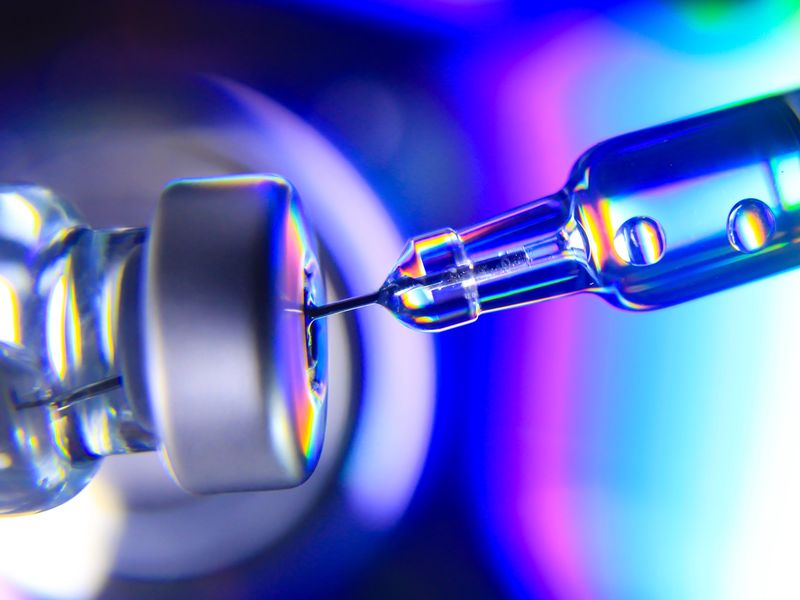 CORK, IRELAND, March 9, 2020 -- The Janssen Pharmaceutical Companies of Johnson & Johnson presented new data from the global Phase 3 trial today for the novel, investigational, long-acting (LA), two-drug injectable regimen – a combination of Janssen's rilpivirine and ViiV Healthcare's cabotegravir. The study – First Long-Acting Injectable Regimen (FLAIR) trial – demonstrated positive 96-week results in long-term safety and efficacy of rilpivirine and cabotegravir. These data were presented at the 2020 Conference on Retroviruses and Opportunistic Infections (CROI)
"In our quest to make HIV history, we are encouraged by the safety and efficacy data of rilpivirine and cabotegravir at 96 weeks. Our work to improve the lives of people with HIV is centered around meeting the diverse needs of patients through developing new treatment options," said Ruxandra Draghia-Akli, M.D., Ph.D., Global Head, Global Public Health, Janssen Research & Development LLC. "We are excited that this long-acting injectable regimen could potentially provide a paradigm shift in managing the experience of living with HIV from daily to monthly dosing."
The global, pivotal, FLAIR Phase 3 study met its primary endpoint at Week 48 and the LA regimen continued to demonstrate non-inferiority to ViiV's Triumeq® (abacavir/dolutegravir/lamivudine-ABC/DTG/3TC), as measured by the proportion of patients with plasma HIV-1 RNA ≥50 copies per milliliter [c/mL] using the FDA Snapshot algorithm at Week 96 [LA regimen: 9/283 [3.2 percent], Triumeq® 9/283: [3.2 percent], adjusted difference: 0.0 percent, 95 percent CI: -2.9, 2.9). The study found that rates of virologic suppression (HIV-1 RNA <50 c/mL) at Week 96 were similar between treatment arms (LA regimen: 245/283 [86.6 percent], Triumeq®: 253/283 [89.4 percent], adjusted difference: -2.8 percent. 95 percent CI: -8.2, 2.5).
No confirmed virologic failure (CVF) was reported between Week 48 and Week 96 among individuals who received the LA regimen. Week 96 results continued to build on the previously reported non-inferiority of long-acting rilpivirine and cabotegravir to Triumeq® at Week 48.
At Week 48, 90.7 percent of FLAIR participants preferred the LA regimen to their previous, oral treatment and expressed a high level of treatment satisfaction. At Week 96, participants continued to demonstrate a statistically significant higher level of treatment satisfaction compared with participants on daily oral Triumeq® based on the HIV Treatment Satisfaction Questionnaire (HIVTSQs) mean difference of total scores (between group difference in adjust mean change from baseline: 2.3 points, 95 percent CI (1.1, 3.5), p<0.001).
"Seeing the longer-term data is really exciting. It confirms that the long-acting, two-drug regimen of cabotegravir and rilpivirine has maintained its efficacy and has the potential to be a generally well-tolerated alternative to the standard-of-care, daily, oral pill," said Chloe Orkin, M.D., Consultant Physician and Clinical Professor at Queen Mary University of London and FLAIR principal investigator. "For some people living with HIV, reducing their dosing schedules from 365 days per year to 12 may be a realistic option in the future."
Treatment with the LA regimen was generally well tolerated, with similar rates of severe adverse events (SAEs) (rilpivirine + cabotegravir: 24/283 [8.4 percent], Triumeq®: 22/283 [8 percent]); and adverse events (AEs) leading to withdrawal (rilpivirine + cabotegravir: 12/283 [4.2 percent], Triumeq®: 4/283 [1.4 percent]) between both treatment arms. Of the participants who received rilpivirine and cabotegravir injections, 88 percent (246/278) reported an injection site reaction (ISR) at some point through Week 96. A majority of injections did not result in an ISR being reported, with a total of 12,552 injections administered during the 96-week study period resulting in 3,100 ISR events. Nearly all ISRs (99.4 percent) were mild or moderate (mild: 2,730/3,100, moderate: 352/3,100), with a median duration of three days and the frequency of these events decreasing over time. Six participants (2.1 percent) withdrew for injection-related events.
This novel regimen is being co-developed as part of a collaboration with ViiV Healthcare and is not currently approved by regulatory authorities anywhere in the world.
About FLAIR (NCT02938520)
FLAIR (NCT02938520) is a Phase 3, randomized, open-label, multicenter, parallel-group, non-inferiority study designed to assess the antiviral activity, safety and tolerability of a two-drug regimen of intramuscular, long-acting, injectable rilpivirine and cabotegravir in adults living with HIV who were virologically suppressed following 20 weeks of induction therapy with either dolutegravir/abacavir/lamivudine or dolutegravir plus 2 other NRTIs if subjects were HLA-B*5701 positive. Patients who were virologically suppressed (HIV-1 RNA less than 50 copies/mL) were then randomized (1:1) to receive either a cabotegravir plus rilpivirine regimen or remain on the current antiretroviral regimen. The primary endpoint for FLAIR is the proportion of participants with plasma HIV-1 RNA ≥50 c/mL per the FDA Snapshot algorithm at Week 48 (Missing, Switch, or Discontinuation = Failure, Intent-to-Treat Exposed [ITT-E] population).
For further information, please see https://clinicaltrials.gov/ct2/show/NCT02938520.
About rilpivirine and rilpivirine long-acting
Rilpivirine is a non-nucleoside reverse transcriptase inhibitor (NNRTI) approved as EDURANT® for the treatment of HIV in combination with other antiretrovirals and is being developed by Janssen Sciences Ireland UC in a long-acting formulation (Rilpivirine LA). Rilpivirine LA is an investigational injectable nanoparticle suspension for intramuscular injection which is not approved by regulatory authorities anywhere in the world.
About cabotegravir
Cabotegravir is an investigational integrase inhibitor (INI) and is not approved by regulatory authorities anywhere in the world. Cabotegravir is being developed by ViiV Healthcare for the treatment and prevention of HIV and is currently being evaluated as a long-acting, nanosuspension formulation for intramuscular injection and also as a once-daily oral tablet for induction prior to long-acting injection.
About the Janssen Pharmaceutical Companies of Johnson & Johnson
At Janssen, we're creating a future where disease is a thing of the past. We're the Pharmaceutical Companies of Johnson & Johnson, working tirelessly to make that future a reality for patients everywhere by fighting sickness with science, improving access with ingenuity, and healing hopelessness with heart. We focus on areas of medicine where we can make the biggest difference: Cardiovascular & Metabolism, Immunology, Infectious Diseases & Vaccines, Neuroscience, Oncology, and Pulmonary Hypertension.
Learn more at www.janssen.com and follow us at www.twitter.com/JanssenGlobal and www.twitter.com/JanssenUS. Janssen Pharmaceutica NV, Janssen Sciences Ireland Unlimited Company and Janssen Research & Development, LLC are members of the Janssen Pharmaceutical Companies of Johnson & Johnson.
To learn more about Janssen's commitment to the prevention and treatment of HIV, please visit jnj.com/HIV.
Source: The Janssen Pharmaceutical Companies of Johnson & Johnson
Posted: March 2020