Janssen Announces 48-week Results of Phase 3b Study Demonstrating the Safety and Efficacy of Long-Acting Injectable HIV Treatment of Rilpivirine and Cabotegravir Administered Every Two Months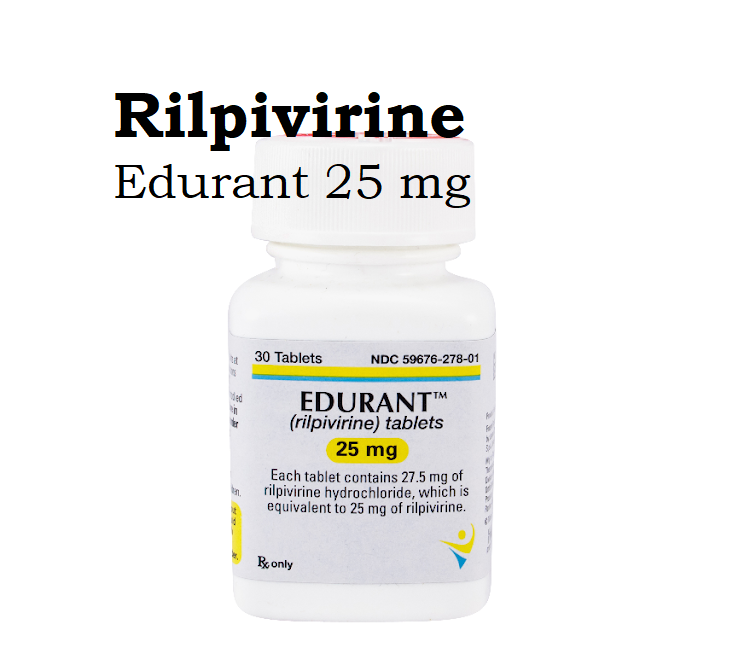 CORK, IRELAND, March 9, 2020 -- The Janssen Pharmaceutical Companies of Johnson & Johnson presented new data from its global Phase 3b trial today for the novel, investigational, long-acting (LA), two-drug injectable regimen – a combination of Janssen's rilpivirine and ViiV Healthcare's cabotegravir. The study – Antiretroviral Therapy as Long-Acting Suppression every 2 Months (ATLAS-2M) trial – met its primary endpoint at Week 48, showing that the therapy, injected every eight weeks, had similar safety and efficacy in maintaining viral suppression in adults living with HIV-1, as treatment every four weeks. These data were presented at the 2020 Conference on Retroviruses and Opportunistic Infections (CROI).
"While controlling HIV is paramount, we also focus on improving the lives of people living with HIV," said Ruxandra Draghia-Akli, M.D., Ph.D., Global Head, Global Public Health R&D, Janssen Research & Development LLC. "We are excited to be a strategic partner in the development of the first long-acting injectable regimen of HIV medicines, potentially providing a completely new experience when it comes to managing the virus."
The global Phase 3b ATLAS-2M study met its primary endpoint, finding that every-eight-week (two-months) dosing of the LA regimen was noninferior to every-four-week (monthly) dosing. Non-inferiority was determined by comparing the proportion of participants with plasma HIV-1 RNA ≥ 50 copies per milliliter (c/mL) using the FDA Snapshot algorithm at Week 48 (Intent-to-Treat Exposed [ITTE] population), which showed that the proportions were similar between the two arms: 1.7 percent [9/522] in the every two-months arm; 1.0 percent [5/523] in the monthly arm.
At Week 48, virologic suppression was maintained in 94.3 percent (492/522) and 93.5 percent (489/523) of those in the every two-months and monthly arms, respectively. The rate of confirmed virologic failure (CVF) was low in both arms - 1.5 percent [8/522] in the every two-months arm; 0.4 percent [2/523] in the monthly arm. On-treatment resistance-associated mutations to rilpivirine, cabotegravir, or both treatments were found in five of eight instances of CVF in the every two-months arm and both CVF instances in the monthly arm.
Ninety-eight percent of participants preferred the every-two-month, long-acting treatment over their daily, oral therapy. Patient preference data was measured using a single-item questionnaire at Week 48.
"ATLAS-2M study participants expressed a clear preference for the two-month treatment option. This preference reinforces the desire for the option of a long-acting treatment," said Turner Overton, M.D., Professor, Department of Medicine at the University of Alabama at Birmingham and ATLAS-2M Primary Investigator. "There is a need for more convenient, simplified treatments to help address challenges such as pill burden, pill fatigue, drug and food interactions, and stigma that detrimentally affect adherence for people living with HIV. The results from this study demonstrate the potential for an alternative to traditional daily, oral regimens."
The LA regimen was generally well tolerated with adverse events (AEs) comparable
between treatment arms. Non-injection site reaction (non-ISR) related AEs were similar between the every two-months and monthly dosing arms. Non-ISR drug-related AEs led to withdrawal in three participants in the every two-months arm and five in the monthly arm. Both treatment groups were similar with regards to severity and duration of injection site reactions (ISRs) experienced by participants, with 98 percent of ISRs described as mild or moderate (every two-months: 2,464/2507 [98.3 percent], monthly: 3,104/3152 [98.5 percent]) with a median duration of three days). Out of 1,045 total participants, five participants in each arm (1.0 percent) withdrew for injection-related events over the 48-week study.
This novel regimen is being co-developed as part of a collaboration with ViiV Healthcare and is not approved by regulatory authorities anywhere in the world.
About ATLAS-2M (NCT03299049)
The ATLAS-2M study is a Phase 3b, randomized, open-label, active-controlled, multicenter, parallel-group, non-inferiority study designed to assess the antiviral activity and safety of the LA regimen administered every two months compared to the LA regimen administered monthly over a 48-week treatment period in 1,045 adults living with HIV-1. Patients were required to be virologically suppressed for six months or greater, on first or second regimen, with no prior failure. The primary outcome measure for the study is the proportion of participants with HIV-1 RNA ≥50 c/mL at Week 48 using the FDA Snapshot algorithm (Intent-to-Treat Exposed [ITT-E] population).
For further information, please see https://clinicaltrials.gov/ct2/show/NCT03299049.
About rilpivirine and rilpivirine long-acting
Rilpivirine is a non-nucleoside reverse transcriptase inhibitor (NNRTI) approved as EDURANT® for the treatment of HIV in combination with other antiretrovirals and is being developed by Janssen Sciences Ireland UC in a long-acting formulation (Rilpivirine LA). Rilpivirine LA is an investigational injectable nanoparticle suspension for intramuscular injection which is not approved by regulatory authorities anywhere in the world.
About cabotegravir
Cabotegravir is an investigational integrase inhibitor (INI) and is not approved by regulatory authorities anywhere in the world. Cabotegravir is being developed by ViiV Healthcare for the treatment and prevention of HIV and is currently being evaluated as a long-acting, nanosuspension formulation for intramuscular injection and also as a one-daily oral tablet with oral rilpivirine to assess tolerability prior to long-acting injection.
About the Janssen Pharmaceutical Companies of Johnson & Johnson
At Janssen, we're creating a future where disease is a thing of the past. We're the Pharmaceutical Companies of Johnson & Johnson, working tirelessly to make that future a reality for patients everywhere by fighting sickness with science, improving access with ingenuity, and healing hopelessness with heart. We focus on areas of medicine where we can make the biggest difference: Cardiovascular & Metabolism, Immunology, Infectious Diseases & Vaccines, Neuroscience, Oncology, and Pulmonary Hypertension.
Source: The Janssen Pharmaceutical Companies of Johnson & Johnson
Posted: March 2020