FDA Approves Nyvepria (pegfilgrastim-apgf), a Biosimilar to Neulasta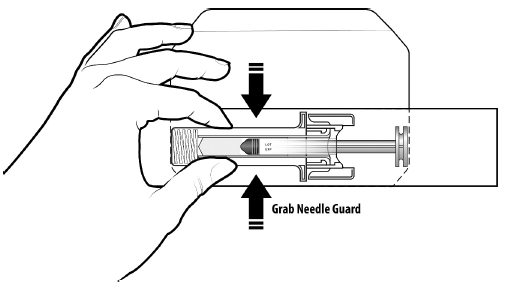 NEW YORK--(BUSINESS WIRE)-- June 11, 2020 -- Pfizer Inc. (NYSE: PFE) today announced the United States (U.S.) Food and Drug Administration (FDA) has approved Nyvepria (pegfilgrastim-apgf), a biosimilar to Neulasta® (pegfilgrastim).1 Nyvepria is indicated to decrease the incidence of infection, as manifested by febrile neutropenia, in patients with non-myeloid malignancies receiving myelosuppressive anti-cancer drugs associated with a clinically significant incidence of febrile neutropenia.2
"The FDA approval of Nyvepria is a positive step that could both enable cost savings and increase access to an important treatment option," said Andy Schmeltz, Global President, Pfizer Oncology. "We are proud to add this new, long-acting supportive care option to our robust portfolio, now with six FDA-approved oncology biosimilars including three specifically approved for supportive care for patients with cancer. We look forward to making Nyvepria available to U.S. patients and physicians later this year."
The FDA approval was based on the review of a comprehensive data package and totality of evidence demonstrating a high degree of similarity of Nyvepria to its reference product.
"Chemotherapy-induced febrile neutropenia is a relatively common and severe side effect of some cancer treatments that could cause significant complications and can result in the alteration of treatment regimens," said Ali McBride, PharmD, MS, BCPS, BCOP, Immediate Past President of the Association of Community Cancer Centers (ACCC). "The FDA approval of Nyvepria provides clinicians with an additional long-acting treatment option that can help prevent infections in patients undergoing myelosuppressive chemotherapy."
Biosimilars play an important role in the treatment of cancer or as supportive care, with the ability to both help increase patient access to essential medicines and provide value to the healthcare system by driving market competition that can lower the cost of care. With more than a decade of global in-market experience, a portfolio of nine approved biosimilar products in the U.S. and the broadest biosimilar portfolio for oncology supportive care, Pfizer is proud to be a global leader in biosimilars and at the forefront of this vital healthcare segment. Pfizer has also filed its pegfilgrastim biosimilar candidate for regulatory approval with the European Medicines Agency (EMA) and the application is currently under review.
Pfizer is committed to ensuring that patients who are prescribed Nyvepria have access to this therapy. Upon launch, patients in the U.S. will have access to Pfizer Oncology Together™, which offers personalized support and financial assistance resources to help patients access their prescribed Pfizer Oncology medications. Pfizer Oncology Together can help patients understand their benefits and connect them with financial assistance resources, regardless of their insurance coverage.
About Nyvepria (pegfilgrastim-apgf)
Nyvepria, a biosimilar to Neulasta, is approved by the FDA to help reduce the chance of infection due to a low white blood cell count in people with non-myeloid cancer who receive anti-cancer medicines, like chemotherapy, that can cause fever and low white blood cell count.2 This condition, known as febrile neutropenia, is a common side effect of many types of chemotherapy and lowers the body's ability to defend itself against infections.3
NYVEPRIA INDICATION AND IMPORTANT SAFETY INFORMATION
Indication
Nyvepria is indicated to decrease the incidence of infection, as manifested by febrile neutropenia, in patients with non-myeloid malignancies receiving myelosuppressive anti-cancer drugs associated with a clinically significant incidence of febrile neutropenia.
Limitations of Use
Nyvepria is not indicated for the mobilization of peripheral blood progenitor cells for hematopoietic stem cell transplantation.
Important Safety Information
Contraindication
Nyvepria is contraindicated in patients with a history of serious allergic reactions to pegfilgrastim products or filgrastim products
Reactions have included anaphylaxis

Splenic Rupture
Splenic rupture, including fatal cases, can occur following the administration of pegfilgrastim products

Evaluate for an enlarged spleen or splenic rupture in patients who report left upper abdominal or shoulder pain after receiving Nyvepria
Acute Respiratory Distress Syndrome (ARDS)
Can occur in patients receiving pegfilgrastim products

Evaluate patients who develop fever and lung infiltrates or respiratory distress after receiving Nyvepria
Discontinue Nyvepria in patients with ARDS
Serious Allergic Reactions
Serious allergic reactions, including anaphylaxis, can occur in patients receiving pegfilgrastim products

The majority of reported events occurred upon initial exposure

Allergic reactions, including anaphylaxis, can recur within days after the discontinuation of initial anti‐allergic treatment

Permanently discontinue Nyvepria in patients with serious allergic reactions

Do not administer Nyvepria to patients with history of serious allergic reactions to pegfilgrastim products or filgrastim products
Use in Patients with Sickle Cell Disorders
Severe and sometimes fatal sickle cell crises can occur in patients with sickle cell disorders receiving pegfilgrastim products

Discontinue Nyvepria if sickle cell crisis occurs
Glomerulonephritis
Glomerulonephritis has occurred in patients receiving pegfilgrastim products

The diagnoses were based on azotemia, hematuria (microscopic and macroscopic), proteinuria, and renal biopsy

Generally, events of glomerulonephritis resolved after dose-reduction or discontinuation of pegfilgrastim products

If suspected, evaluate for cause, and if causality is likely consider dose-reduction or interruption of Nyvepria
Leukocytosis
White blood cell counts of 100 x 109/L or higher have been observed in patients receiving pegfilgrastim products

Monitoring of complete blood count (CBC) during Nyvepria therapy is recommended
Capillary Leak Syndrome (CLS)
CLS has been reported after granulocyte-colony stimulating factor (G‐CSF) administration, including pegfilgrastim products

Characterized by hypotension, hypoalbuminemia, edema, and hemoconcentration

Episodes vary in frequency and severity and may be life‐threatening if treatment is delayed

Patients with symptoms should be closely monitored and receive standard symptomatic treatment, which may include intensive care
Potential for Tumor Growth Stimulatory Effects on Malignant Cells
G-CSF receptor, through which pegfilgrastim and filgrastim products act, has been found on tumor cell lines

The possibility that pegfilgrastim products act as a growth factor for any tumor type, including myeloid malignancies and myelodysplasia, diseases for which pegfilgrastim products are not approved, cannot be excluded
Aortitis
Aortitis has been reported in patients receiving pegfilgrastim products. It may occur as early as the first week after start of therapy

Manifestations may include generalized signs and symptoms, such as fever, abdominal pain, malaise, back pain, and increased inflammatory markers (e.g., c‑reactive protein and white blood cell count)

Consider aortitis in patients who develop these signs and symptoms without known etiology. Discontinue Nyvepria if aortitis is suspected
Nuclear Imaging
Increased hematopoietic activity of the bone marrow in response to growth factor therapy has been associated with transient positive bone imaging changes. This should be considered when interpreting bone imaging results
Most Common Adverse Reactions
Bone pain

Pain in extremity
Please see full Prescribing Information and Patient Information for Nyvepria.(Article from : www.drugs.com)