Boehringer Ingelheim Discontinues Development of BI 1467335 for NASH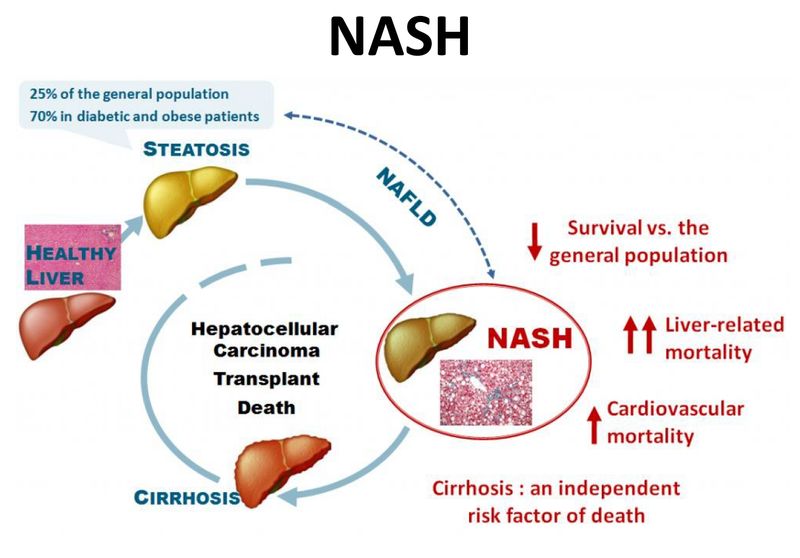 Ingelheim, Germany and Sydney, Australia, 18 December 2019 – Boehringer Ingelheim and Pharmaxis Ltd today announced the discontinuation of the development of BI 1467335 for the treatment of NASH (non-alcoholic steatohepatitis). BI 1467335 was acquired from Pharmaxis in 2015.
In a 12 week Phase IIa trial investigating BI 1467335 in patients with clinical evidence of NASH, treatment was well tolerated and no related serious adverse events occurred. The study met the pre specified targets for inhibition of plasma amine oxidase copper-containing 3 (AOC3)1 activity by BI 1467335 compared to placebo as well as clinically relevant changes in NASH biomarkers. However, following assessment of another recently completed Phase I study, Boehringer Ingelheim decided not to further develop BI 1467335 in this indication based on the risk of drug interactions of the compound in NASH patients. Further studies with BI 1467335, including a Phase IIa study in diabetic retinopathy which has completed recruitment and is due to report 2H 2020, remain unaffected by the decision.
Boehringer Ingelheim continues to be fully committed to building a comprehensive next generation portfolio of first-in-class treatments with breakthrough potential to enable resolution of NASH across all stages of the disease.
Pharmaxis CEO, Gary Phillips said, "We are disappointed that BI 1467335 is not advancing in NASH. We look forward to further scientific discussion when the full data and analysis from this Phase IIa clinical trial and Boehringer Ingelheim's recently reported Phase I study are available for review."
About the Phase IIa trial with BI 1467335 in NASH
The Phase IIa trial (ClinicalTrials.gov Identifier: NCT03166735) was a multi-centre, double-blind design in 114 patients with clinical evidence of NASH. Objectives were to establish the proof of clinical principle, investigate suitable dosing, and to evaluate the safety of BI 1467335. Patients were randomized to either one of four dosages of BI 1467335 or to placebo for a 12-week treatment period.
About NASH
Non-alcoholic fatty liver disease (NAFLD), the most common liver disease in Western industrialized nations, and its more serious form non-alcoholic steatohepatitis (NASH) are especially highly prevalent in patients with metabolic disorders such as type 2 diabetes and obesity. NASH is a major cause of liver fibrosis and cirrhosis and is an area of high unmet medical need with no approved treatments currently available. The high prevalence of type 2 diabetes and obesity is expected to make NASH one of the most common causes of advanced liver diseases in coming decades.
1 out of 4 adults is assumed to have NAFLD, and the prevalence of NASH has been estimated to range from 1.5 per cent to 6.45 per cent in current research, a number twice as high as 20 years ago. (Article from : www.drugs.com)