Mirum Pharmaceuticals Completes Successful Pre-NDA Meeting with FDA for Maralixibat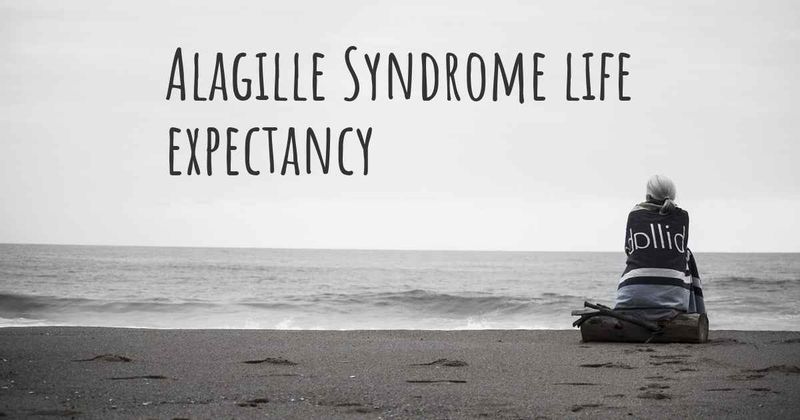 FOSTER CITY, Calif.--(BUSINESS WIRE)--Dec. 16, 2019 -- Mirum Pharmaceuticals, Inc. (Nasdaq: MIRM), a biopharmaceutical company focused on the development and commercialization of novel therapies for debilitating liver diseases, today announced the successful completion of its clinical pre-New Drug Application (NDA) meeting with the U.S. Food and Drug Administration (FDA) for maralixibat for the treatment of pruritus associated with Alagille syndrome. In addition, the company had a chemistry, manufacturing and controls (CMC) meeting with the FDA. The purpose of the meetings was to discuss and confirm the clinical, non-clinical and CMC requirements for the company's proposed NDA submission. The company also today announced that Rare Pediatric Disease Designation has been granted for maralixibat for Alagille syndrome, and thus may qualify for the receipt of a priority review voucher if the NDA is approved by the FDA. Maralixibat was recently granted Breakthrough Therapy Designation by the FDA for Alagille syndrome.
The company plans to pursue full approval for the indication of pruritus associated with Alagille syndrome based on feedback from the FDA and the results from the ICONIC study of maralixibat in children with Alagille syndrome. As a result of the discussions with the FDA, the company is planning a rolling NDA submission, which will be initiated in the third quarter of 2020, with full CMC sections submitted in the first quarter of 2021.
"We are pleased that the FDA recommended that we change the classification of our requested Type C meeting to a pre-NDA meeting and that we have a path to a rolling NDA submission for maralixibat beginning in the third quarter of 2020," said Chris Peetz, president and CEO of Mirum. "We look forward to working with the FDA to bring this much-needed treatment option to children living with Alagille syndrome as rapidly as possible. As part of our commitment to patients and their families we also plan to initiate an expanded access program in the second half of 2020."
Commenting on the recent progress, Emmanuel Gonzales M.D., Ph.D., Professor of Pediatrics, and Emmanuel Jacquemin M.D., Ph.D., Professor of Pediatrics and the study's principal investigator from the Hôpital Bicêtre, Paris, France jointly stated, "The potential that maralixibat shows is incredibly exciting. The data generated both from the ICONIC study and the long-term data presented at the Liver Meeting in November 2019 demonstrated encouraging results on cholestasis and quality of life of patients with this severe disease. New therapeutic options are desperately needed to manage cholestasis and the associated manifestations in children with Alagille syndrome."
About the ICONIC Study in Alagille Syndrome
The ICONIC study is a Phase 2b placebo-controlled randomized drug withdrawal study. Analyses include pruritus measures using the ItchRO (Observer) score, Clinician Xanthoma Severity Scale, Pediatric Quality of Life Inventory (PedsQL) and safety parameters.
A total of 31 children (mean age 5.4 years) were enrolled in the study. All patients in the study were treated for 18 weeks with maralixibat (up to 400 mg/kg/day) before they were randomized to receive either placebo (n=16) or continued maralixibat (n=13) for 4 weeks. After the randomized withdrawal period, all patients were treated with maralixibat for the remainder of the 48 weeks. 29 of the 31 patients enrolled in the study were included in the Week 48 analysis.
Overall, treatment with maralixibat led to clinically relevant and statistically significant reductions of serum bile acid (sBA) levels and pruritus compared to baseline at Weeks 18 and 48 (sBA: week18/48: p<0.001/p<0.01; pruritus week 18/48: p<0.0001). During the 4-week randomized withdrawal period, there was a significant difference in sBA levels and pruritus between those participants on placebo and those who remained on maralixibat, respectively (p<0.05 and p<0.0001). Xanthoma severity was also significantly improved (p<0.01) over the course of the study.
Consistent with results reported after 48 weeks of treatment with maralixibat, reductions in sBA and pruritus, were statistically significant and further improved in the participants who remained on maralixibat through 191 weeks of treatment compared to baseline (p<0.005 and p<0.0001, respectively). In addition, clinician scratch scale scores continued to improve (p<0.0001) and xanthomas continued to diminish (p<0.05) with long-term treatment. Improvements were also seen in the PedsQL Multidimensional Fatigue Scale score (p<0.01). Children taking maralixibat exhibited a clinically meaningful and statistically significant acceleration in height growth as measured by height z-score (p≤0.01).
Maralixibat was generally well tolerated. Treatment Emergent Adverse Events (TEAEs) were reported in 30 patients, most of which were mild or moderate in severity. Four patients had serious TEAEs (all considered unrelated to maralixibat), with two TEAEs leading to discontinuation (both considered unrelated to maralixibat). The most frequent TEAEs were diarrhea and abdominal pain.
About Alagille Syndrome (ALGS)
ALGS is a rare genetic disorder in which bile ducts are abnormally narrow, malformed and reduced in number, which leads to bile accumulation in the liver and ultimately progressive liver disease. The estimated incidence of ALGS is one in every 30,000 to 50,000 births in the United States and Europe. In patients with ALGS, multiple organ systems may be affected by the mutation, including the liver, heart, kidneys and central nervous system. The accumulation of bile acids prevents the liver from working properly to eliminate waste from the bloodstream and leads to progressive liver disease. Signs and symptoms arising from liver damage in ALGS may include jaundice, pruritus and xanthomas (disfiguring cholesterol deposits under the skin). The pruritus experienced by patients with ALGS is among the most severe in any chronic liver disease and is present in most affected children by the third year of life. The progressive liver damage, pruritus, xanthomas or quality of life impacts lead to liver transplant in approximately 44% of children with ALGS.
About Maralixibat
Maralixibat is a novel, minimally-absorbed, orally administered investigational drug being evaluated in several rare cholestatic liver diseases for pediatric populations. Maralixibat inhibits the apical sodium dependent bile acid transporter, resulting in more bile acids being excreted in the feces, leading to lower levels of bile acids systemically, thereby potentially reducing bile acid mediated liver damage and related effects and complications. More than 1,500 individuals have received maralixibat, including more than 100 children who have received maralixibat as an investigational treatment for Alagille syndrome (ALGS) and progressive familial intrahepatic cholestasis (PFIC). In a Phase 2 PFIC study, a genetically defined subset of BSEP (bile salt export pump) deficient (PFIC2), patients responded to maralixibat, which led to maralixibat receiving Breakthrough Therapy designation from the FDA for PFIC2. In the ICONIC Phase 2b ALGS clinical trial, patients taking maralixibat had significant reductions in bile acids and pruritus compared to placebo. The FDA has granted maralixibat Breakthrough Therapy Designation for pruritus associated with Alagille syndrome in patients one year of age and older. Maralixibat was generally well-tolerated throughout the studies. The most frequent adverse events were diarrhea, abdominal pain and vomiting. For more information about the currently enrolling Phase 3 study maralixibat in pediatric patients with PFIC, visit PFICtrial.com. For more information about the North American Expanded Access Program please visit ALGSEAP.com (Article from : www.drugs.com)