Regeneron Announces Positive Topline Phase 2 Data with Anti-C5 Antibody Pozelimab in Patients with a Rare Blood Disorder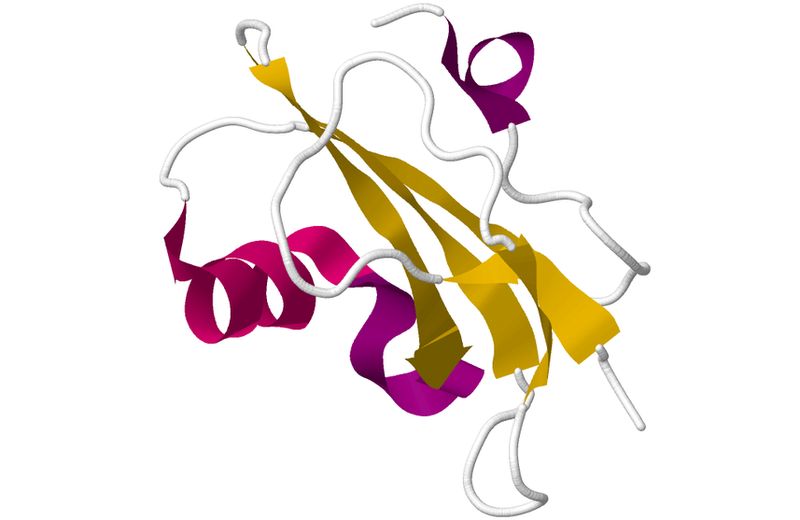 TARRYTOWN, N.Y., Dec. 5, 2019 /PRNewswire/ -- Regeneron Pharmaceuticals, Inc. (NASDAQ: REGN) today announced topline data from the pozelimab (REGN3918) Phase 2 clinical program in paroxysmal nocturnal hemoglobinuria (PNH), validating the weekly 800 mg subcutaneous (SC) dosing regimen, following an initial intravenous (IV) loading dose. Pozelimab reduced the abnormal destruction of red blood cells, otherwise known as "hemolysis," with patients in the initial cohort achieving normal levels of a blood biomarker of elevated hemolysis called lactate dehydrogenase (LDH).
PNH is an ultra-rare, chronic, life-threatening disease where genetic mutations cause hemolysis, resulting in a range of symptoms including fatigue, shortness of breath and blood clots. Even with existing therapies, which require regular intravenous infusions administered at infusion centers or during a home visit by a health professional, approximately 50% of newly-treated patients do not achieve normal LDH levels.
"In our view, any new medicine for PNH must deliver real change for patients, such as more patients achieving normal LDH levels, or a reduced treatment burden that potentially allows for at-home self-administration," said George D. Yancopoulos, M.D., Ph.D., President and Chief Scientific Officer at Regeneron. "We are encouraged by these early pozelimab results, with patients achieving normal levels of LDH by week 8 using the subcutaneous dosing regimen. We look forward to speaking with regulators about the next phase of our program for these patients."
Pozelimab is a VelocImmune®-derived fully-human monoclonal antibody that blocks the pathway leading to red blood cell hemolysis, which was designed to reduce LDH levels and the occurrence of breakthrough hemolysis, using a self-administered subcutaneous regimen. All 6 patients in the initial treatment cohort treated with pozelimab experienced rapid and sustained reductions in LDH up to week 8. By week 2, LDH was reduced to <1.5 times the upper limit of normal (ULN) in all patients, and at the pre-specified week 8 evaluation timepoint, the mean LDH level was 0.74 (x ULN); range: 0.62-0.91 (x ULN). One of these patients had a known C5 variant resistant to existing treatments.
In these 6 patients, no adverse events (AEs) were serious or led to discontinuation. At the cut-off date of the analyses, treatment-related AEs were reported in 3 patients (50%), including headache (n=2), injection site reaction (n=1) and nausea (n=1). One patient received a blood transfusion on day 50 due to underlying bone marrow dysfunction. In the earlier Phase 1 trial, the only serious AE was salpingitis in a single participant.
Patients in the trial initially received a 30 mg/kg IV loading dose of pozelimab, followed by weekly 800 mg SC injections. Current approved treatments are only available via IV infusion.
Data from the Phase 2 trial will be presented at an upcoming medical meeting.
About Pozelimab
Pozelimab is an investigational, fully-human monoclonal antibody designed to block complement factor C5 and prevent the destruction of red blood cells (hemolysis) that cause the symptoms of PNH and other diseases mediated by complement pathway activity. It is an IgG4 antibody that binds with high affinity to wild-type and variant human C5 and blocks its activity.
Pozelimab was invented using Regeneron's proprietary VelocImmune technology, which uses a unique genetically-humanized mouse to produce optimized fully-human antibodies. Pozelimab is currently under clinical development, and its safety and efficacy have not been evaluated by any regulatory authority.
About the Phase 2 Trial
The ongoing open-label, single-arm, two-part trial will enroll patients with active symptomatic PNH who are naïve to complement inhibitors or who have not received treatment with a complement inhibitor within 6 months prior to entering the trial. It consists of two cohorts: cohort A (n=6), which is complete and achieved its objective of dose confirmation; and cohort B (n=approx. 30), which is ongoing and will focus on further evaluating efficacy and safety in a larger PNH population.
Patients in the trial suffer from elevated hemolytic activity, as reflected by baseline LDH levels of ≥2 times the ULN. Patients are administered a single 30 mg/kg IV loading dose of pozelimab followed by a once-weekly 800 mg SC dose.
This Phase 2 trial could potentially provide pivotal data supporting approval for this orphan disease indication. (Article from : www.drugs.com)