Theravance Biopharma Announces Dosing of First Patient in Phase 2 Allergen Challenge Study of TD-8236, an Investigational, Lung-Selective, Inhaled Pan-Janus Kinase (JAK) Inhibitor for Inflammatory Lung Diseases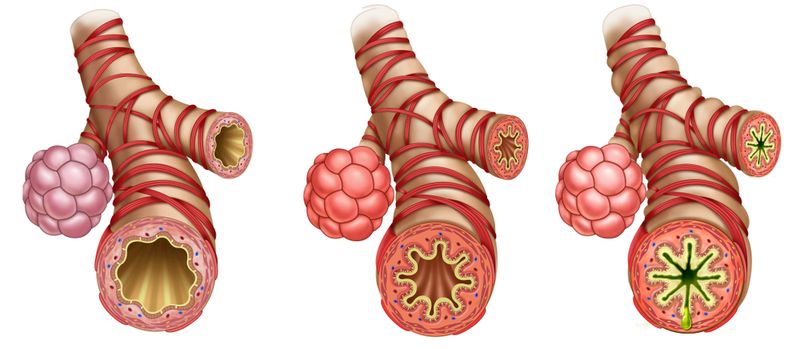 DUBLIN, Dec. 3, 2019 /PRNewswire/ -- Theravance Biopharma, Inc. (NASDAQ: TBPH) ("Theravance Biopharma" or the "Company") today announced dosing of the first patient in a Phase 2 allergen challenge study of TD-8236, an investigational, lung-selective inhaled pan-Janus kinase (JAK) inhibitor for inflammatory lung diseases. TD-8236 is specifically designed to target airway inflammation in the lung with minimal systemic exposure and be delivered to the lung via dry powder inhalation.
The Phase 2 trial is a randomized, double-blind, placebo-controlled, crossover allergen challenge study designed to evaluate two doses of TD-8236 compared to placebo in 21 patients with mild asthma following an inhaled allergen challenge. The primary objective of the study will be characterization of the late asthmatic response (LAR) after inhaled allergen challenge following 14 days of TD-8236 (inhaled once daily) or matched placebo. Secondary objectives of the study will include safety, tolerability, and PK assessments.
"The initiation of this allergen challenge study represents a key milestone in our development of TD-8236, a novel lung-selective pan-JAK inhibitor designed for the treatment of patients with moderate to severe asthma who are not controlled with existing inhaled corticosteroid therapy," said Brett Haumann, MD, chief medical officer of Theravance Biopharma. "Allergen challenge studies provide a well-established proof-of-concept, correlating with a broader set of clinical responses in later studies in patients with asthma. As such, we expect this trial will build upon the findings from our Phase 1 study and provide key additional insights that will further inform our future clinical trials for TD-8236."
Theravance Biopharma recently announced positive results from a Phase 1 trial of TD-8236 in healthy subjects and mild asthmatics. Study data demonstrated TD-8236 to be generally well tolerated with minimal systemic exposure, which is consistent with data from preclinical studies and the organ-selective design of the compound. Additionally, the study demonstrated reductions in fractional exhaled nitric oxide (FeNO) in patients with mild asthma and elevated FeNO levels at baseline. FeNO is an established disease activity biomarker in asthma, and reductions in FeNO are associated with a decrease in airway inflammation.
An extension (Part C) of the Phase 1 trial designed to assess a range of additional biomarkers in patients with more severe asthma continues in parallel with this new allergen challenge study. This biomarker extension is designed to further evaluate the potential impact of TD-8236 in the disease population that may be most likely to benefit from this therapy. Results from the Part C extension of the Phase 1 trial are expected in the first half of 2020.
About TD-8236 and Organ-Selective Pan-Janus (JAK) Kinase Inhibition
Theravance Biopharma is focused on utilizing organ-selective JAK inhibitors for potential treatment of a range of inflammatory lung diseases, including asthma. JAK inhibitors function by inhibiting the activity of one or more of the Janus kinase family of enzymes (JAK1, JAK2, JAK3, TYK2) that play a key role in cytokine signaling. Inhibiting these JAK enzymes interferes with the JAK/STAT signaling pathway and, in turn, modulates the activity of a wide range of pro-inflammatory cytokines. While orally-administered JAK inhibitors are currently approved for the treatment of a range of inflammatory diseases, no inhaled JAK inhibitor is approved for the treatment of airway disease, including asthma.
TD-8236 is an internally-discovered, lung-selective inhaled pan-JAK inhibitor that has demonstrated a high affinity for each of the JAK family of enzymes. The pan-JAK activity of TD-8236 suggests that it may impact a broad range of cytokines that have been associated both Th2-high and Th2-low asthma. Many moderate to severe asthma patients comprising these phenotypes remain symptomatic with currently available therapies. Importantly, TD-8236 is designed to distribute adequately and predominantly within the lungs following dry powder inhalation, with the potential to treat inflammation within that organ while minimizing systemic exposure. (Article from : www.drugs.com)