Teva and MedinCell Announce FDA Acceptance of New Drug Application for TV-46000/mdc-IRM as a Treatment for Patients with Schizophrenia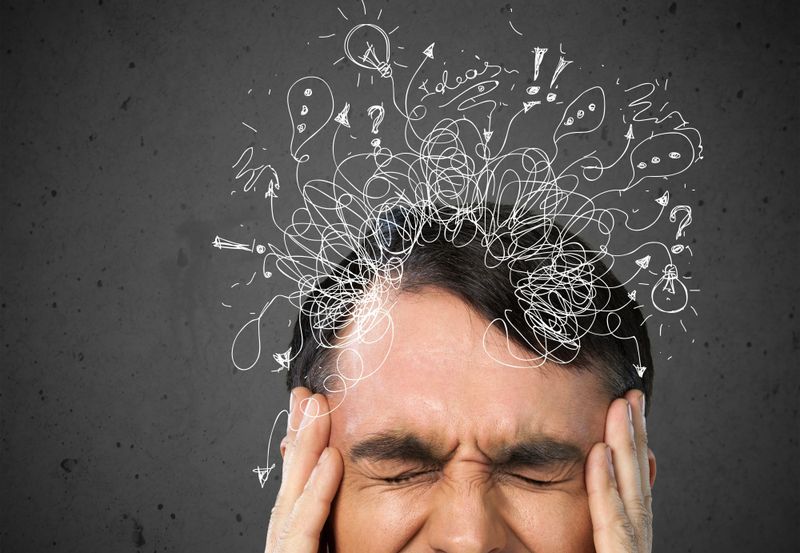 PARSIPPANY, N.J., TEL AVIV & PARIS--(BUSINESS WIRE) August 31, 2021 -- Teva Pharmaceuticals, a U.S. affiliate of Teva Pharmaceutical Industries Ltd. (NYSE and TASE: TEVA), and MedinCell (Euronext: MEDCL)announced today that the New Drug Application (NDA) for TV-46000/mdc-IRM (risperidone extended-release injectable suspension for subcutaneous use) for the treatment of schizophrenia has been accepted by the U.S. Food and Drug Administration (FDA).
The acceptance is based on Phase 3 data from two pivotal studies: TV46000-CNS-30072 (the RISE Study – The Risperidone Subcutaneous Extended-Release Study) and TV46000-CNS-30078 (the SHINE Study – A Study to Test if TV-46000 is Safe for Maintenance Treatment of Schizophrenia). These studies evaluated the efficacy and long-term safety and tolerability of TV-46000 as a treatment for patients with schizophrenia. Results will be shared at future scientific conferences and in peer-reviewed publications.
"The advancements made in managing mental health conditions over the past decade have been shaped by offering patients new treatment options. Now, we are taking the same approach with long-acting treatments, using advanced science to improve disease outcomes for those living with schizophrenia," said Dr. Hafrun Fridriksdottir, Executive Vice President, Global R&D, at Teva. "We're pleased to share news of this progress as we move one step closer to potentially bringing a new treatment option to patients in need."
Teva will continue to lead the clinical development and regulatory process and be responsible for commercialization of this candidate treatment, with MedinCell eligible for development milestones, royalties on net sales and future commercial milestones.
"NDA file acceptance marks a major milestone for MedinCell, for our extended-release injectable technology, and for patients living with schizophrenia," said Christophe Douat, CEO of MedinCell. "Through our strategic collaboration with Teva, we move one step closer towards helping patients and care-providers gain access to our extended-release subcutaneously injectable risperidone."
About TV46000-CNS-30072 (The RISE Study – The Risperidone Subcutaneous Extended-Release Study)
The RISE study was a multicenter, randomized, double-blind, placebo-controlled study to evaluate the efficacy of risperidone extended-release injectable suspension for subcutaneous use as a treatment in patients (ages 13-65 years) with schizophrenia. 544 patients were randomized to receive a subcutaneous injection of TV-46000 once monthly (q1M), once every two months (q2M), or placebo in a 1:1:1 ratio. The primary endpoint was time to impending relapse.
About TV46000-CNS-30078 (The SHINE Study – A Study to Test if TV-46000 is Safe for Maintenance Treatment of Schizophrenia)
The second of Teva's Phase 3 studies; designed to evaluate the long-term safety, tolerability and effectiveness of TV-46000 subcutaneously administered q1M or q2M for up to 56 weeks in 331 patients (ages 13-65 years) with schizophrenia. The primary endpoint is the frequency of all adverse events, including serious adverse events. This study is ongoing; interim results align with the findings of the RISE study (TV46000-CNS-30072).
About Schizophrenia
Schizophrenia is a chronic, progressive and severely debilitating mental disorder that affects how one thinks, feels and acts. Patients experience an array of symptoms, which may include delusions, hallucinations, disorganized speech or behavior and impaired cognitive ability. Approximately 1% of the world's population will develop schizophrenia in their lifetime, and 3.5 million people in the U.S. are currently diagnosed with the condition. Although schizophrenia can occur at any age, the average age of onset tends to be in the late teens to the early 20s for men, and the late 20s to early 30s for women. The long-term course of schizophrenia is marked by episodes of partial or full remission broken by relapses that often occur in the context of psychiatric emergency and require hospitalization. Approximately 80% of patients experience multiple relapses over the first five years of treatment, and each relapse carries a biological risk of loss of function, treatment refractoriness, and changes in brain morphology. Patients are often unaware of their illness and its consequences, contributing to treatment nonadherence, high discontinuation rates, and ultimately, significant direct and indirect healthcare costs from subsequent relapses and hospitalizations.
About Teva
Teva Pharmaceutical Industries Ltd. (NYSE and TASE: TEVA) has been developing and producing medicines to improve people's lives for more than a century. We are a global leader in generic and specialty medicines with a portfolio consisting of over 3,500 products in nearly every therapeutic area. Around 200 million people around the world take a Teva medicine every day, and are served by one of the largest and most complex supply chains in the pharmaceutical industry. Along with our established presence in generics, we have significant innovative research and operations supporting our growing portfolio of specialty and biopharmaceutical products. Learn more at www.tevapharm.com.
About MedinCell
MedinCell is a clinical stage pharmaceutical company that develops a portfolio of long-acting injectable products in various therapeutic areas by combining its proprietary BEPO® technology with active ingredients already known and marketed. Through the controlled and extended release of the active pharmaceutical ingredient, MedinCell makes medical treatments more efficient, particularly thanks to improved compliance, i.e. compliance with medical prescriptions, and to a significant reduction in the quantity of medication required as part of a one-off or chronic treatment. The BEPO® technology makes it possible to control and guarantee the regular delivery of a drug at the optimal therapeutic dose for several days, weeks or months starting from the subcutaneous or local injection of a simple deposit of a few millimeters, fully bioresorbable. Based in Montpellier, MedinCell currently employs more than 140 people representing over 25 different nationalities. Learn more at www.medincell.com.
Source: Teva Pharmaceutical Industries Limited
Posted: August 2021