Efanesoctocog Alfa Granted FDA Fast Track Designation for Treatment of Hemophilia A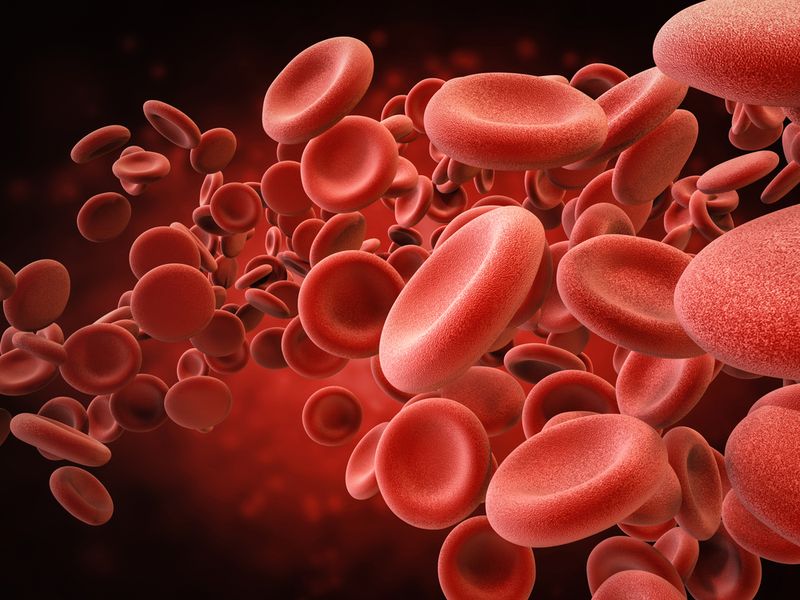 February 18, 2021 -- The U.S. Food and Drug Administration (FDA) has granted Fast Track Designation (FTD) for efanesoctocog alfa, previously known as BIVV001 (rFVIIIFc-VWF-XTEN), in patients with hemophilia A. Efanesoctocog alfa, a novel and investigational factor VIII therapy independent of von Willebrand Factor, is designed to provide near-normal factor activity levels for the majority of the week in a once-weekly prophylactic treatment regimen. Efanesoctocog alfa was granted orphan drug designation by the FDA in August 2017 and the European Commission in June 2019. Sanofi and Sobi™ collaborate on the development and commercialization of efanesoctocog alfa.
Efanesoctocog alfa has the potential to transform factor replacement therapy for patients with hemophilia A and represents a potential new class of factor VIII replacement therapies. The half-life of conventional factor VIII therapy is constrained by the von Willebrand factor's (VWF) chaperone effect, which is believed to limit the time the factor remains in the body. Efanesoctocog alfa builds on the innovative Fc fusion technology by adding a region of von Willebrand factor and XTEN® polypeptides to extend its time in circulation. Efanesoctocog alfa has the potential to provide near-normal bleed protection for the majority of the week, while an increase in half-life may allow reduced dosing frequency of a prophylactic treatment to once a week.
The safety and efficacy of efanesoctocog alfa is currently being evaluated in the ongoing Phase 3 XTEND-1 study in previously treated patients ≥12 years of age (n=150) with severe hemophilia A. XTEND-1 is an open-label, non-randomized interventional study with two parallel assignment arms. Participants in the prophylaxis arm receive a weekly prophylactic 50 IU/kg dose of efanesoctocog alfa for 52 weeks. Participants in the on-demand arm receive BIVV001 (50 IU/kg) on demand for 26 weeks followed by a switch to efanesoctocog alfa weekly prophylaxis for another 26 weeks.
Fast Track Designation is an FDA process designed to facilitate the development, and expedite the review of, medicines to treat serious conditions and fill unmet medical need. The FDA created this process to help deliver important new drugs to patients earlier, and it covers a broad range of serious illnesses. FTD can lead to an Accelerated Approval and Priority Review if certain criteria are met.
Efanesoctocog alfa is currently under clinical investigation and its safety and efficacy have not been reviewed by any regulatory authority.
About the Sobi and Sanofi collaboration
Sobi and Sanofi collaborate on the development and commercialization of Alprolix® and Elocta/Eloctate®. Sobi has final development and commercialization rights in the Sobi territory (essentially Europe, North Africa, Russia and most Middle Eastern markets). Sanofi has final development and commercialization rights in North America and all other regions in the world excluding the Sobi territory and has manufacturing responsibility for Elocta/Eloctate® and Alprolix®. While Fc fusion technology has been used for more than 15 years, Sobi and Sanofi have optimized the technology and are the first companies to utilise it in the treatment of hemophilia. In September 2019, Sobi exercised early opt-in for the development and commercialisation of efanesoctocog alfa (BIVV001), an investigational factor VIII therapy with the potential to provide high sustained factor activity levels with once-weekly dosing for people with hemophilia A.
About Sobi
Sobi is a specialised international biopharmaceutical company transforming the lives of people with rare diseases. Sobi is providing sustainable access to innovative therapies in the areas of haematology, immunology and specialty indications. Today, Sobi employs approximately 1,400 people across Europe, North America, the Middle East, Russia and North Africa. In 2019, Sobi's revenues amounted to SEK 14.2 billion. Sobi's share (STO:SOBI) is listed on Nasdaq Stockholm. You can find more information about Sobi at www.sobi.com.
XTEN® is a registered trademark of Amunix Pharmaceuticals, Inc.
About Sanofi
Sanofi is dedicated to supporting people through their health challenges. We are a global biopharmaceutical company focused on human health. We prevent illness with vaccines, provide innovative treatments to fight pain and ease suffering. We stand by the few who suffer from rare diseases and the millions with long-term chronic conditions.
Source: Sanofi
Posted: February 2021