New Results From COSMIC-HF Presented At AHA 2019 Show Treatment Of Heart Failure Patients With Omecamtiv Mecarbil Was Associated With Neutral Or Improved Measures Of Diastolic Function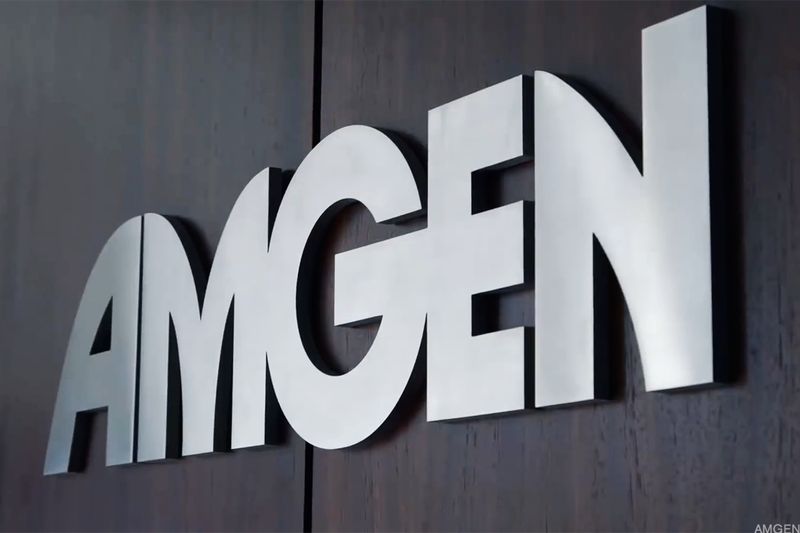 THOUSAND OAKS, Calif., SOUTH SAN FRANCISCO, Calif., and SURESNES, France, Nov. 18, 2019 /PRNewswire/ -- Amgen (NASDAQ: AMGN), Cytokinetics, Incorporated (NASDAQ: CYTK) and Servier announced that new results from COSMIC-HF (Chronic Oral Study of Myosin Activation to Increase Contractility in Heart Failure), a Phase 2 trial evaluating omecamtiv mecarbil in patients with heart failure with reduced ejection fraction (HFrEF), will be presented today at the American Heart Association's (AHA) Scientific Sessions 2019 in Philadelphia. In patients with HFrEF treated with omecamtiv mecarbil, in addition to previously reported improvements in cardiac contractility measures (including systolic function, or pumping action of the heart), measures of diastolic function were not different from placebo and, for some measures, trended towards improvement.
"The results show that, in addition to increasing the pumping action of the heart (systolic function), omecamtiv mecarbil did not change and for some measures was consistent with improvement of the heart's diastolic function, or ability to relax between heartbeats," said Tor Biering-Sørensen, M.D., Herlev & Gentofte Hospital and Associate Professor, University of Copenhagen, who will present the data at AHA.
"Today, half of heart failure patients will die within five years of diagnosis, underscoring the urgent need for new therapies that address a central driver of this condition: to increase the heart's pumping action without adversely affecting how the heart fills," said John Teerlink, M.D., Professor of Clinical Medicine, University of California San Francisco, Director of Heart Failure, San Francisco Veterans Affairs Medical Center and Executive Committee Chair, COSMIC-HF and GALACTIC-HF.
Key findings
In COSMIC-HF, 448 patients with stable, symptomatic heart failure and left ventricular ejection fraction (LVEF) <40% were randomly assigned to omecamtiv mecarbil [25 mg twice daily (n=150); or 25 mg twice daily with pharmacokinetic-guided dose selection to 50 mg twice daily (PK group, n=149)] or placebo (n=149) in a double-blind fashion for 20 weeks. This post-hoc analysis assessed the effect of chronic therapy with omecamtiv mecarbil by treatment group on echocardiographic measures of diastolic function, including early (E-wave) and late (A-wave) peak mitral inflow velocities, early peak myocardial relaxation velocity (e'), isovolumic relaxation time (IVRT), tricuspid regurgitation velocity (TRV) and diastolic filling time.
In patients with HFrEF who received omecamtiv mecarbil, systolic ejection time increased as previously reported and expected, while diastolic filling time was not reduced, nor were diastolic parameters worsened. Specifically, in patients receiving omecamtiv mecarbil E-wave velocity, E/A-ratio, and E/e' or e' were not significantly changed compared to placebo. There was a small increase (<5 ms) in the duration of the IVRT, and in the PK group, TRV, an indicator of pulmonary pressure, improved significantly during treatment with omecamtiv mecarbil therapy.
About Omecamtiv Mecarbil and the Phase 3 Clinical Trials Program
Omecamtiv mecarbil is a novel, selective cardiac myosin activator, also known as a cardiac myotrope1, that binds to the catalytic domain of myosin. Preclinical research has shown that cardiac myotropes increase cardiac contractility without affecting intracellular myocyte calcium concentrations or myocardial oxygen consumption.2-4 Cardiac myosin is the cytoskeletal motor protein in the cardiac muscle cell that is directly responsible for converting chemical energy into the mechanical force resulting in cardiac contraction.
Omecamtiv mecarbil is being developed for the potential treatment of heart failure with reduced ejection fraction under a collaboration between Amgen and Cytokinetics, with funding and strategic support from Servier. Omecamtiv mecarbil is the subject of a comprehensive Phase 3 clinical trials program composed of GALACTIC-HF (Global Approach to Lowering Adverse Cardiac Outcomes Through Improving Contractility in Heart Failure), a Phase 3 clinical trial designed to evaluate the effect of treatment with omecamtiv mecarbil compared to placebo on cardiovascular outcomes and METEORIC-HF (Multicenter Exercise Tolerance Evaluation of Omecamtiv Mecarbil Related to Increased Contractility in Heart Failure), a Phase 3 clinical trial designed to evaluate the effect of treatment with omecamtiv mecarbil compared to placebo on exercise capacity.
GALACTIC-HF, one of the largest Phase 3 global cardiovascular outcomes studies in heart failure ever conducted, has now completed enrollment of more than 8,200 patients in 35 countries. It is designed to evaluate whether treatment with omecamtiv mecarbil, when added to standard of care, reduces the risk of heart failure events (heart failure hospitalization and other urgent treatment for heart failure) and CV death in patients with HFrEF.
About Heart Failure
Heart failure is a grievous condition that affects more than 64 million people worldwide5 about half of whom have reduced left ventricular function.6,7 It is the leading cause of hospitalization and readmission in people age 65 and older.8,9 Despite broad use of standard treatments and advances in care, the prognosis for patients with heart failure is poor.10 An estimated one in five people over the age of 40 are at risk of developing heart failure, and approximately 50 percent of people diagnosed with heart failure will die within five years of initial hospitalization.11,12
About COSMIC-HF
Results from COSMIC-HF (Chronic Oral Study of Myosin Activation to Increase Contractility in Heart Failure) were obtained from 448 patients with chronic heart failure due to HFrEF and showed that PK-based dose adjustment controlled patient exposure to omecamtiv mecarbil. Statistically significant increases in all pre-specified secondary endpoint measures of cardiac function in the PK group, including measures of left ventricular function were also observed after 20 weeks of treatment with omecamtiv mecarbil compared to placebo. Adverse events (AEs), including serious AEs, in patients on omecamtiv mecarbil were comparable to placebo. The incidence of adjudicated deaths was similar. Other cardiac AEs were generally balanced between placebo and active treatment groups. In patients receiving omecamtiv mecarbil compared to placebo, cardiac troponin increased by 0.001 ng/mL and 0.006 ng/mL (median change from baseline at week 20) in the 25 mg twice daily group and 50 mg twice daily dose titration group, respectively. Events of increased troponin (n=278 across all treatment groups) were independently adjudicated and none were adjudicated as an episode of myocardial ischemia or infarction. Primary results from COSMIC-HF were published in The Lancet in 2016.13 COSMIC-HF was conducted by Amgen in collaboration with Cytokinetics.
About Cytokinetics and Amgen Collaboration
In 2006, Cytokinetics and Amgen entered into a strategic alliance to discover, develop and commercialize novel small molecule therapeutics designed to activate the cardiac sarcomere for the potential treatment of heart failure. Omecamtiv mecarbil is being developed by Amgen in collaboration with Cytokinetics, with funding and strategic support from Servier. Amgen holds an exclusive, worldwide license to omecamtiv mecarbil and related compounds, subject to Cytokinetics' specified development and commercialization rights. Cytokinetics is eligible for pre-commercialization and commercialization milestone payments and royalties that escalate based on increasing levels of annual net sales of products commercialized under the agreement. Cytokinetics has co-invested with Amgen in the Phase 3 development program of omecamtiv mecarbil in exchange for increased royalties from Amgen on worldwide sales of omecamtiv mecarbil outside Japan and co-promotion rights in institutional care settings in North America. Amgen has also entered an alliance with Servier for exclusive commercialization rights for omecamtiv mecarbil in Europe as well as the Commonwealth of Independent States, including Russia. Servier contributes funding for development and provides strategic support to the program. (Article from : www.drugs.com)