Data Presented at WORLDSymposium Reinforces Robust Rare Disease Pipeline and Highlights Additional Clinical Data for Investigational Avalglucosidase Alfa in Pompe Disease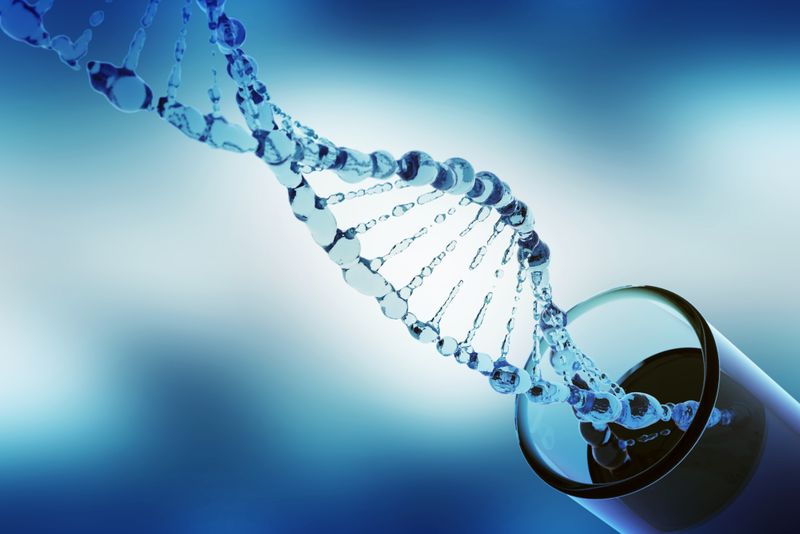 February 2, 2021 -- Data with investigational enzyme replacement therapy avalglucosidase alfa in late-onset Pompe disease (LOPD) and infantile-onset Pompe disease (IOPD) will be featured as platform and poster presentations at the 17th annual WORLDSymposiumTM, to be held February 8-12, 2021. These results will be presented along with data highlighting other Sanofi investigational therapies, including olipudase alfa and venglustat, underscoring Sanofi's pledge to develop meaningful solutions for the rare disease community.
"Our pipeline of investigational therapies across a range of rare diseases is unmatched within the industry and continues to grow as a result of our persistent, decades-long scientific pursuit of potential therapeutic solutions for patients in need," said Karin Knobe, Head of Development of Rare Diseases and Rare Blood Disorders at Sanofi. "As trailblazers in rare diseases, we persevere to discover therapies where no other treatment options exist. We uncover potential new options for difficult-to-treat diseases and our research in Pompe disease exemplifies this, as avalglucosidase alfa is designed to improve the delivery of a deficient enzyme into the muscle cells of patients."
Pompe disease is caused by a genetic deficiency or dysfunction of the lysosomal enzyme acid α-glucosidase deficiency (GAA), which results in build-up of complex sugars (glycogen) in muscle cells throughout the body. This accumulation of glycogen leads to irreversible damage to the muscles, including the diaphragm muscle supporting lung function and breathing, and other skeletal muscles that affect mobility.
To reduce the glycogen accumulation, Sanofi research focused on ways to enhance the delivery of GAA into the lysosomes of muscle cells by targeting the mannose-6-phosphate (M6P) receptor that plays a key role in the transport of GAA. Avalglucosidase alfa is designed with an approximately 15-fold increase in M6P content, compared to standard of care alglucosidase alfa, and aims to help improve cellular enzyme uptake and enhance glycogen clearance in target tissues.1 The clinical relevance of this difference has not been confirmed.2
About Avalglucosidase Alfa
In November 2020, the U.S. Food and Drug Administration (FDA) accepted for Priority Review the Biologics License Application (BLA) for avalglucosidase alfa for long-term enzyme replacement therapy for the treatment of patients with Pompe disease. A decision by the FDA is anticipated in May 2021. The FDA also granted Breakthrough Therapy and Fast Track designations to avalglucosidase alfa.
In October 2020, the European Medicines Agency accepted for review the Marketing Authorization Application for avalglucosidase alfa for long-term enzyme replacement therapy for the treatment of patients with Pompe disease. The Medicines and Healthcare Products Regulatory Agency in the UK has granted Promising Innovative Medicine designation for avalglucosidase alfa, an early indication that the investigational therapy is a promising candidate for the Early Access to Medicines Scheme in the UK.3
About Olipudase Alfa
Olipudase alfa is an investigational enzyme replacement therapy designed to replace deficient or defective enzyme acid sphingomyelinase, an enzyme which is found in special compartments within cells called lysosomes and is required to break down lipids called sphingomyelin. Olipudase alfa is currently being investigated to treat non-CNS manifestations of ASMD.
ASMD, historically known as Niemann-Pick Disease type A and type B, is a rare, lysosomal storage disease. ASMD represents a spectrum of disease caused by the same enzymatic deficiency, with two types that may represent opposite ends of a continuum, sometimes referred to as ASMD type A and ASMD type B. ASMD type A is a rapidly progressive neurological form of the disease resulting in death in early childhood due to CNS complications. ASMD type B, is a serious and potentially life-threatening disease that predominantly, but not only, impacts the lungs, liver, spleen and heart. ASMD type A/B represents an intermediate form that includes varying degrees of neurologic involvement. Olipudase alfa has not been studied in ASMD type A patients.
Olipudase alfa has been granted Breakthrough Therapy designation by the FDA, PRIority Medicines, also known as PRIME, designation by the European Medicines Agency and SAKIGAKE designation in Japan.
About Venglustat
Venglustat is an investigational oral glucosylceramide synthase inhibitor in development for multiple diseases with disruptions in the GSL metabolic pathway. These diseases include three lysosomal storage disorders: Gaucher disease type 3, Fabry disease and GM2 gangliosidosis as well as autosomal dominant polycystic kidney (ADPKD) disease and GBA-associated Parkinson's disease.
The GSL pathway is a metabolic hub within the body where critical cellular building blocks called glycosphingolipids (GSLs) are made and metabolized. These GSLs are fatty substances essential for maintaining the cell membranes. GSLs are routinely metabolized in healthy cells; however, malfunctions in the GSL pathway can occur in people with certain gene mutations causing the build up of GSLs in the cells and ultimately cause disease.4
The FDA has granted Fast Track designation for the development of venglustat as an investigational therapy for the treatment of Gaucher disease type 3, Fabry disease and GM2 gangliosidosis.
Sanofi has been granted Orphan Drug Designation for venglustat in Europe and the U.S. for treatment of patients with Fabry disease, ADPKD, Gaucher disease and GM2 gangliosidosis.
About Sanofi
Sanofi is dedicated to supporting people through their health challenges. We are a global biopharmaceutical company focused on human health. We prevent illness with vaccines, provide innovative treatments to fight pain and ease suffering. We stand by the few who suffer from rare diseases and the millions with long-term chronic conditions.
With more than 100,000 people in 100 countries, Sanofi is transforming scientific innovation into healthcare solutions around the globe.
1 Zhou Q. Bioconjug Chem. 2011 Apr 20;22(4):741-51
2 Sanofi's investigational enzyme replacement therapy shows clinically meaningful improvement in critical manifestations of late-onset Pompe disease. https://www.sanofi.com/en/media-room/press-releases/2020/2020-06-16-14-00-00. June 16, 2020.
3 Medicines and Healthcare Products Regulatory Agency. Promising Innovative Medicine (PIM) Designation - Step I of Early Access to Medicines Scheme (EAMS). Gov.UK. https://assets.publishing.service.gov.uk/government/uploads/system/uploads/attachment_data/file/375327/PIM_designation_guidance.pdf. Published April 2014. Accessed January 11, 2021.
4 Merscher, S and Fornoni, A. Podocyte pathology and nephropathy - sphingolipids in glomerular diseases. Front Endocrinol. 2014; 5:127. 10.3389/fendo.2014.00127
Source: Sanofi
Posted: February 2021