Vaxart Announces Additional Preclinical COVID-19 Oral Vaccine Data and Publication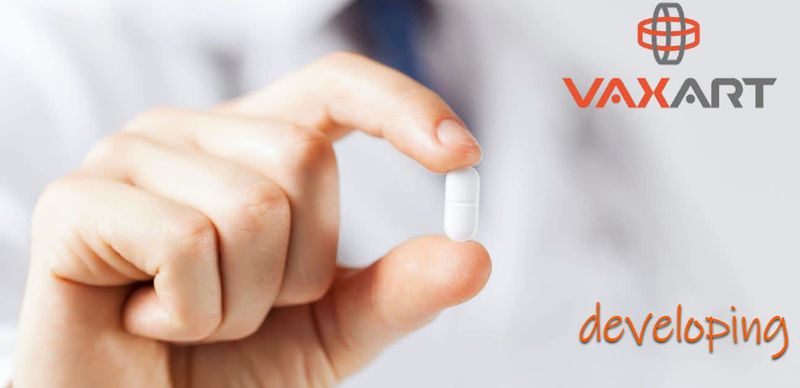 SOUTH SAN FRANCISCO, Calif., Jan. 26, 2021 (GLOBE NEWSWIRE) -- Vaxart, Inc., (NASDAQ: VXRT), a clinical-stage biotechnology company developing oral vaccines that are administered by tablet rather than by injection, announced today additional results from its SARS-CoV-2 Hamster Challenge Study, as well as a peer-reviewed publication in Nature Medicine resulting from a collaboration with prominent Stanford University scientists on COVID-19 vaccine candidates.
"The latest data from the SARS-CoV-2 Hamster Challenge Study reinforces our belief that our oral COVID-19 vaccine candidate shows great promise." said Andrei Floroiu, chief executive officer of Vaxart. "Our oral vaccine could help fight the COVID-19 epidemic globally because it is stable at room-temperature making it easier to transport, store, and administer than injectables. It may also appeal to those uncomfortable with injections."
New histology data from Vaxart's SARS-CoV-2 Hamster Challenge Study showed that hamsters that received two doses of the oral tablet vaccine had a substantial reduction in lung inflammation as compared to unvaccinated hamsters.
Vaxart announced earlier results of its Hamster Challenge Study. These findings included:
A 4- to 5-fold log reduction in lung viral load in hamsters that received two oral vaccine doses, as compared to non-vaccinated animals.

Potent induction of antibody response, with serum IgG antibody titers above 10,000 in hamsters that received two oral vaccine doses.

Oral vaccination protected as well as intranasal vaccination against intranasal challenge with respect to key indicators: protection from weight loss, protection from increase in lung weight, viral load reduction, and induction of serum IgG antibodies, demonstrating that mucosal protection by both routes of administration was comparable.
The company expects to submit the Hamster Challenge Study results to a peer-reviewed journal this quarter.
In early 2020, Vaxart established a collaboration with researchers from Stanford University School of Medicine to assess its COVID-19 vaccine candidates in human lymphoid organoid culture. A portion of the results were published in Nature Medicine on Monday, January 11, 2021.
"Stanford's advanced in vitro human organoid system generated immune responses to three of our candidate vaccines," said Sean Tucker, chief scientific officer of Vaxart. "The data helped us narrow our selection of a vaccine construct." Senior authors of the paper included Dr. Mark M. Davis, Director of the Stanford Institute for Immunology, Transplantation and Infection; and Dr. Peter S. Kim, Professor of Biochemistry and former President of Merck Research Laboratories.
The vaccine candidate that was selected for clinical trials was designed to express not only the SARS-CoV-2 S protein, but also the nucleocapsid (or N) protein. The N protein was included because it would generate specific anti-viral T-cell responses against a more conserved protein than the S protein, providing for potentially better cross-protection.
About Vaxart
Vaxart is a clinical-stage biotechnology company developing a range of oral recombinant vaccines based on its proprietary delivery platform. Vaxart vaccines are designed to be administered using tablets that can be stored and shipped without refrigeration and eliminate the risk of needle-stick injury. Vaxart believes that its proprietary tablet vaccine delivery platform is suitable to deliver recombinant vaccines, positioning the company to develop oral versions of currently marketed vaccines and to design recombinant vaccines for new indications. Its development programs currently include tablet vaccines designed to protect against coronavirus, Norovirus, seasonal influenza and respiratory syncytial virus (RSV), as well as a therapeutic vaccine for human papillomavirus (HPV), Vaxart's first immuno-oncology indication. Vaxart has filed broad domestic and international patents covering its proprietary technology and creations for oral vaccination using adenovirus and TLR3 agonists.
Source: Vaxart, Inc.
Posted: January 2021