Gilead Announces Approval of Veklury® (remdesivir) in Japan for Patients With Severe COVID-19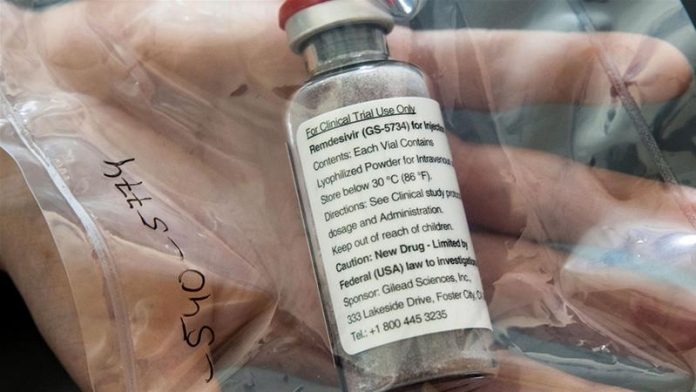 FOSTER CITY, Calif.--(BUSINESS WIRE) -- May 7, 2020 -- Gilead Sciences, Inc. (Nasdaq: GILD) today announced that the Japanese Ministry of Health, Labour and Welfare (MHLW) has granted regulatory approval of Veklury® (remdesivir) as a treatment for SARS-CoV-2 infection, the virus that causes COVID-19, under an exceptional approval pathway. The exceptional approval was granted due to the COVID-19 pandemic and references the Emergency Use Authorization of remdesivir in the United States.
The approval is based on clinical data from the U.S. National Institute of Allergy and Infectious Diseases' global Phase 3 trial, Gilead's Phase 3 SIMPLE trial in patients with severe manifestations of COVID-19, and available data from Gilead's compassionate use program, including patients in Japan.
"The Japanese approval of remdesivir is in recognition of the urgent need to treat critically ill patients in Japan. It is a reflection of the exceptional circumstances of this pandemic," said Merdad Parsey, MD, PhD, Chief Medical Officer, Gilead Sciences. "We thank the Japanese Ministry of Health, Labour and Welfare for their leadership and collaboration, as we together work to respond to this public health emergency."
Due to the current public health emergency, the U.S. Food and Drug Administration (FDA) has issued an Emergency Use Authorization for remdesivir for the treatment of COVID-19. In the United States, remdesivir is an investigational drug that has not been approved by the FDA for any use, and the safety and efficacy of remdesivir for the treatment of COVID-19 has not been established. The distribution of remdesivir in the United States has been authorized only for the treatment of hospitalized patients with severe COVID-19; please see below for additional important information about the authorized use of remdesivir in the United States.
Remdesivir is not yet licensed or approved outside of Japan and ongoing clinical trials continue to evaluate its safety and efficacy. Gilead continues to work with global regulatory authorities to ensure appropriate access to remdesivir.
About Remdesivir
Remdesivir is an investigational nucleotide analog with broad-spectrum antiviral activity both in vitro and in vivo in animal models against multiple emerging viral pathogens, including Ebola, Marburg, MERS and SARS. In vitro testing conducted by Gilead has demonstrated that remdesivir is active against the virus that causes COVID-19. The safety and efficacy of remdesivir to treat COVID-19 are being evaluated in multiple ongoing Phase 3 clinical trials.
About Gilead Sciences
Gilead Sciences, Inc. is a research-based biopharmaceutical company that discovers, develops and commercializes innovative medicines in areas of unmet medical need. The company strives to transform and simplify care for people with life-threatening illnesses around the world. Gilead has operations in more than 35 countries worldwide, with headquarters in Foster City, California.
For more information on Gilead's response to the coronavirus outbreak please visit the company's dedicated page: https://www.gilead.com/purpose/advancing-global-health/covid-19.
Important Information about Remdesivir in the United States
Remdesivir (GS-5734™) is authorized for use under an Emergency Use Authorization (EUA) only for the treatment of patients with suspected or laboratory-confirmed SARS-CoV-2 infection and severe COVID-19. SARS-CoV-2 is the coronavirus that causes COVID-19 disease. Severe disease is defined as patients with an oxygen saturation (SpO2) ≤ 94% on room air or requiring supplemental oxygen or requiring mechanical ventilation or requiring extracorporeal membrane oxygenation (ECMO). Remdesivir is authorized for adult or pediatric patients who are admitted to a hospital and for whom use of an IV agent is clinically appropriate, as remdesivir must be administered intravenously.
Remdesivir is an investigational drug that has not been approved by the FDA for any use. It is not yet known if remdesivir is safe and effective for the treatment of COVID-19. This use of remdesivir is authorized only for the duration of the declaration that circumstances exist justifying the authorization of the emergency use, unless the authorization is terminated or revoked sooner. The FDA Letter of Authorization for the EUA is available at www.gilead.com/remdesivir.
There are limited clinical data available for remdesivir. Serious and unexpected adverse events may occur that have not been previously reported with remdesivir use. Warnings: In clinical studies with remdesivir, infusion-related reactions and liver transaminase elevations have been observed. Remdesivir should not be used in patients who are hypersensitive to any ingredient of remdesivir. If signs and symptoms of a clinically significant infusion reaction occur, immediately discontinue administration of remdesivir and initiate appropriate treatment. Patients should have appropriate clinical and laboratory monitoring to aid in early detection of any potential adverse events. Monitor renal and hepatic function prior to initiating and daily during therapy with remdesivir; additionally, monitor serum chemistries and hematology daily during therapy. The decision to continue or discontinue remdesivir therapy after development of an adverse event should be made based on the clinical risk benefit assessment for the individual patient.
Healthcare providers and/or their designee are responsible for mandatory FDA MedWatch reporting of all medication errors and serious adverse events or deaths occurring during remdesivir treatment and considered to be potentially attributable to remdesivir. These events must be reported within 7 calendar days from the onset of the event. MedWatch adverse event reports can be submitted to FDA online at www.fda.gov/medwatch or by calling 1-800-FDA-1088.
This is not all of the important information for remdesivir. The FDA has authorized distribution of this medicine with accompanying Fact Sheets, which can be accessed at www.gilead.com/remdesivir. Healthcare providers should review the Fact Sheet for Healthcare Providers for more information on the authorized use of remdesivir and mandatory requirements of the EUA.
Source: Gilead Sciences, Inc.