Alnylam Receives Fast Track Designation for Vutrisiran for the Treatment of the Polyneuropathy of hATTR Amyloidosis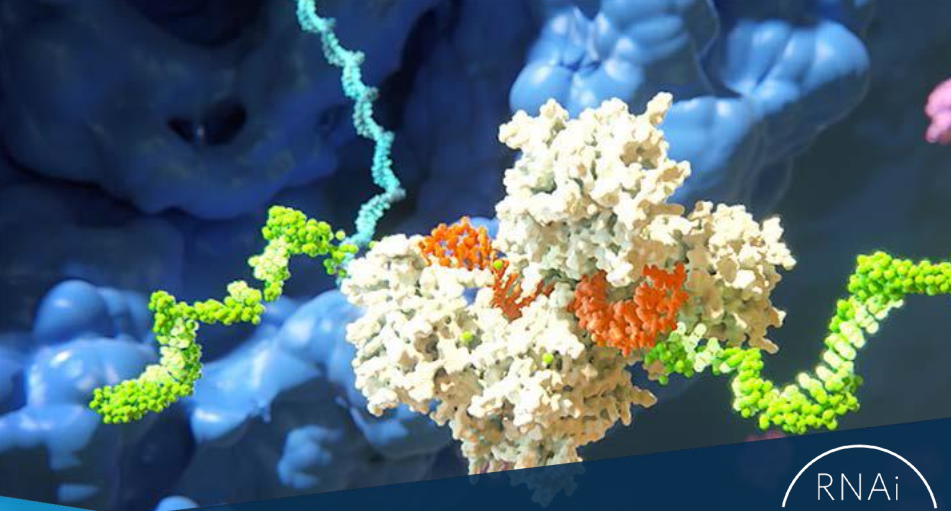 CAMBRIDGE, Mass.-(BUSINESS WIRE)--Apr. 14, 2020 -- Alnylam Pharmaceuticals, Inc. (Nasdaq: ALNY), the leading RNAi therapeutics company, announced today that the U.S. Food and Drug Administration (FDA) has granted Fast Track designation to vutrisiran, an investigational therapeutic for the treatment of the polyneuropathy of hereditary transthyretin-mediated (hATTR) amyloidosis in adults. According to the FDA, Fast Track designation is designed to facilitate the development and expedite the review of drugs that treat serious conditions and fill an unmet medical need. With this designation, Alnylam will be eligible to submit a rolling New Drug Application for vutrisiran.
"Vutrisiran has demonstrated an encouraging safety profile in the Phase 1 study, with infrequent quarterly dosing with low-volume, subcutaneous administration which potentially reduces the burden of care for this progressive, life-threatening and multisystem disease. We are therefore pleased that the FDA has granted vutrisiran Fast Track designation," said Rena Denoncourt, Vutrisiran Program Leader at Alnylam. "After completing enrollment earlier this year, we look forward to sharing topline results of the HELIOS-A Phase 3 study of vutrisiran in early 2021. More broadly, we remain committed to developing additional therapeutic options for the treatment of ATTR amyloidosis to augment the market-leading position of ONPATTRO® (patisiran), approved for the treatment of the polyneuropathy of hATTR amyloidosis in adults."
In addition to Fast Track designation, vutrisiran has been granted Orphan Drug designation in the United States and the European Union for the treatment of ATTR amyloidosis. The safety and efficacy of vutrisiran are being evaluated in the ongoing HELIOS-A and HELIOS-B Phase 3 clinical trials. Together, these studies comprise a comprehensive clinical development program intended to demonstrate the broad impact of vutrisiran across the multisystem manifestations of disease and the full spectrum of patients with ATTR amyloidosis.
About Vutrisiran
Vutrisiran is an investigational, subcutaneously-administered RNAi therapeutic in development for the treatment of ATTR amyloidosis, which encompasses both hereditary (hATTR) and wild-type (wtATTR) amyloidosis. It is designed to target and silence specific messenger RNA, blocking the production of wild-type and mutant transthyretin (TTR) protein before it is made. Quarterly administration of vutrisiran may help to reduce deposition and facilitate the clearance of TTR amyloid deposits in tissues and potentially restore function to these tissues. Vutrisiran utilizes Alnylam's next-generation delivery platform known as the Enhanced Stabilization Chemistry (ESC)-GalNAc-conjugate delivery platform. The safety and efficacy of vutrisiran have not been evaluated by the U.S. Food and Drug Administration, European Medicines Agency or any other health authority.
About HELIOS-A Phase 3 Study
HELIOS-A is a Phase 3 global, randomized, open-label study to evaluate the efficacy and safety of vutrisiran in patients with hATTR amyloidosis with polyneuropathy. The trial randomized patients 3:1 to receive either 25mg of vutrisiran subcutaneously once every 12 weeks or 0.3 mg/kg of patisiran intravenously once every three weeks. For most endpoints, results from the vutrisiran arm will be compared to results from the placebo arm of the landmark APOLLO Phase 3 study, which evaluated the efficacy and safety of patisiran in people with hATTR amyloidosis with polyneuropathy. The co-primary endpoints of HELIOS-A are the change from baseline in the modified Neurologic Impairment Score +7 (mNIS+7) and in the Norfolk Quality of Life-Diabetic Neuropathy (Norfolk QoL-DN) score, at 9 months. Secondary endpoints include the change from baseline in key clinical evaluations including the timed 10-meter walk test (10-MWT), modified body mass index (mBMI), and Rasch-built Overall Disability Scale (R-ODS). The percent reduction in serum transthyretin (TTR) levels in the vutrisiran arm will be compared to the within-study patisiran arm. Additional exploratory endpoints will be assessed to determine the effect of vutrisiran on other aspects of the multisystem nature of this disease, including manifestations of cardiac amyloid involvement.
About HELIOS-B Phase 3 Study
HELIOS-B will evaluate the efficacy of vutrisiran versus placebo toward the composite outcome of all-cause mortality and recurrent cardiovascular hospitalizations at 30 months, the primary study endpoint. The study protocol includes an optional interim analysis to be conducted at the Company's discretion. HELIOS-B complements the ongoing HELIOS-A Phase 3 study in patients with hereditary ATTR amyloidosis with polyneuropathy, creating a comprehensive clinical development program to evaluate the safety and efficacy of vutrisiran across the entire disease spectrum of ATTR amyloidosis.
About Transthyretin (ATTR) Amyloidosis
Transthyretin (ATTR) amyloidosis is a rare, progressively debilitating, and fatal disease caused by misfolded TTR proteins that accumulate as amyloid deposits in multiple tissues including the nerves, heart and gastrointestinal (GI) tract. There are two types of ATTR amyloidosis: hereditary ATTR (hATTR) amyloidosis and wild-type (wtATTR) amyloidosis. hATTR amyloidosis is an inherited disease resulting in intractable peripheral sensory-motor neuropathy, autonomic neuropathy, and/or cardiomyopathy. It is estimated to affect 50,000 people worldwide. The condition can have a debilitating impact on a patient's life and may lead to premature death within 4.7 years of diagnosis. wtATTR amyloidosis is a nonhereditary, progressive type of the disease with undefined etiology. It affects an estimated 200,000-300,000 people worldwide. It primarily manifests as cardiomyopathy, which leads to heart failure and mortality within 2 to 6 years.
About RNAi
RNAi (RNA interference) is a natural cellular process of gene silencing that represents one of the most promising and rapidly advancing frontiers in biology and drug development today. Its discovery has been heralded as "a major scientific breakthrough that happens once every decade or so," and was recognized with the award of the 2006 Nobel Prize for Physiology or Medicine. By harnessing the natural biological process of RNAi occurring in our cells, a new class of medicines, known as RNAi therapeutics, is now a reality. Small interfering RNA (siRNA), the molecules that mediate RNAi and comprise Alnylam's RNAi therapeutic platform, function upstream of today's medicines by potently silencing messenger RNA (mRNA) – the genetic precursors – that encode for disease-causing proteins, thus preventing them from being made. This is a revolutionary approach with the potential to transform the care of patients with genetic and other diseases.
About Alnylam
Alnylam (Nasdaq: ALNY) is leading the translation of RNA interference (RNAi) into a whole new class of innovative medicines with the potential to transform the lives of people afflicted with rare genetic, cardio-metabolic, hepatic infectious, and central nervous system (CNS)/ocular diseases. Based on Nobel Prize-winning science, RNAi therapeutics represent a powerful, clinically validated approach for the treatment of a wide range of severe and debilitating diseases. Founded in 2002, Alnylam is delivering on a bold vision to turn scientific possibility into reality, with a robust RNAi therapeutics platform. Alnylam's commercial RNAi therapeutic products are ONPATTRO® (patisiran), approved in the U.S., EU, Canada, Japan, Switzerland and Brazil, and GIVLAARI® (givosiran), approved in the U.S. and EU. Alnylam has a deep pipeline of investigational medicines, including five product candidates that are in late-stage development. Alnylam is executing on its "Alnylam 2020" strategy of building a multi-product, commercial-stage biopharmaceutical company with a sustainable pipeline of RNAi-based medicines to address the needs of patients who have limited or inadequate treatment options. Alnylam is headquartered in Cambridge, MA. For more information about our people, science and pipeline, please visit www.alnylam.com and engage with us on Twitter at @Alnylam or on LinkedIn.
Source: Alnylam Pharmaceuticals, Inc.