Bristol-Myers Squibb Announces Liso-Cel Met Primary and Secondary Endpoints in TRANSCEND NHL 001 Study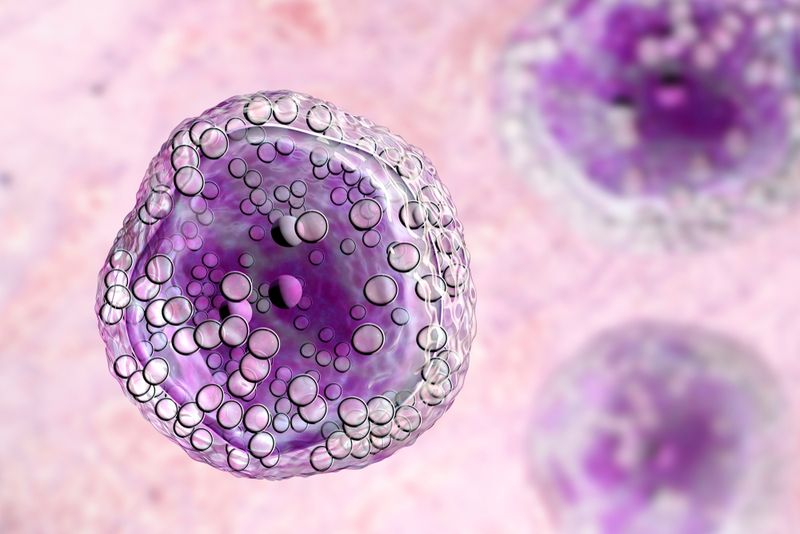 PRINCETON, N.J.--(BUSINESS WIRE) - December 07, 2019 -- Bristol-Myers Squibb Company (NYSE: BMY) today announced the pivotal study of lisocabtagene maraleucel (liso-cel) an investigational CD19-directed CAR T-cell therapy with a defined composition of purified CD8+ and CD4+ CAR T cells in relapsed/refractory large B-cell lymphomas (TRANSCEND NHL 001) met its primary and secondary endpoints while demonstrating durable responses. The data were presented during an oral session at the 2019 ASH Annual Meeting in Orlando, Fla.
"Longer-term follow-up from the TRANSCEND study shows that liso-cel resulted in a rapid, high rate of durable complete responses with low incidence of severe cytokine release syndrome and neurologic events in two and ten percent, respectively, among patients with relapsed/refractory large B-cell lymphomas," said Jeremy Abramson, M.D., Associate Professor of Medicine at Harvard Medical School and Director of the Lymphoma Center at Massachusetts General Hospital. "Additionally, responses with liso-cel were seen across patient groups including high-risk patients such as those with refractory disease, older patients and those with high tumor burden."
In the study, 344 patients were leukapheresed and 269 patients received liso-cel at one of three dose levels (50 x 106 n=51; 100 x 106 n=177; and 150 x 106 n=41). There were 25 patients that received nonconforming product and there were two instances where product could not be manufactured. Patients were heavily pretreated and had aggressive disease with a median of three prior therapies including 35% with prior autologous or allogeneic hematopoietic stem cell transplant (HSCT) and 67% with chemotherapy-refractory disease. Bridging therapy was administered to 59% of patients.
Among patients evaluable for efficacy (n=256), the overall response rate (ORR) was 73% (187/256, 95% CI: 67 – 78) with 53% of patients (136/256, 95% CI: 47 – 59) achieving a complete response (CR). Responses were similar across all patient subgroups. The median duration of response (DOR) for all patients was not reached (95% CI: 8.6 months – NR) at a median follow-up of 12 months (95% CI: 11.2 – 16.7). Median progression-free survival (PFS) was 6.8 months (95% CI: 3.3 – 14.1) and median overall survival (OS) was 21.1 months (95% CI: 13.3 – NR). The median PFS and OS for patients who achieved a CR was not reached with 65.1% of patients progression free and 85.5% of patients alive at 12 months, respectively.
Among all patients, 79% (213/269) had grade 3 or higher treatment-emergent adverse events (TEAE) including neutropenia (60%, 161/269), anemia (38%, 101/269) and thrombocytopenia (27%, 72/269). Instances of any grade cytokine release syndrome (CRS) occurred in 42% (113/269) of patients at a median onset of 5 days and grade 3 or higher CRS occurring in 2% (6/269) of patients. There were neurologic events (NEs) that occurred in 30% of patients (80/269) with grade 3 or higher NEs occurring in 10% (27/269) of patients at a median onset of 9 days. Nineteen and 21% of patients received tocilizumab and corticosteroids, respectively. There were four grade 5 TEAEs related to liso-cel in the study from diffuse alveolar damage, pulmonary hemorrhage, multiple organ dysfunction syndrome or cardiomyopathy. There were three grade 5 TEAEs considered unrelated to liso-cel from fludarabine leukoencephalopathy, septic shock and progressive multifocal leukoencephalopathy. Eight patients had ongoing CRS/NE at the time of death from other reasons. Prolonged grade 3 or higher cytopenias were reported in 37% (100/269) of patients.
"These pivotal longer-term results from TRANSCEND NHL 001 continue to give us confidence in the clinical profile of liso-cel. Importantly, these results were demonstrated in a study with more than 250 patients in a broad population reflective of clinical practice, including those with poor prognoses and a range of histologies," said Stanley Frankel, M.D., Senior Vice President, Cellular Therapy Development for Bristol-Myers Squibb. "We look forward to providing these data to support the regulatory approval for this treatment option for these patients with large B-cell lymphomas."
Based on results from TRANSCEND NHL 001, Bristol-Myers Squibb expects to complete the submission of a Biologics License Application to the U.S. FDA by the end of the year.
Liso-cel is not approved for any use in any country.
About Diffuse Large B-cell Lymphoma
Diffuse large B-cell lymphoma (DLBCL) is the most common and aggressive NHL, accounting for three out of every five cases. Approximately one-third of patients with DLBCL relapse after receiving first-line treatment, and about 10% have refractory disease. Historically, median life expectancy for patients who relapse or are refractory to current standard of care treatments following multiple lines of therapy is approximately six months.
Bristol-Myers Squibb: Advancing Cancer Research
At Bristol-Myers Squibb, patients are at the center of everything we do. The goal of our cancer research is to increase quality, long-term survival and make cure a possibility. We harness our deep scientific experience, cutting-edge technologies and discovery platforms to discover, develop and deliver novel treatments for patients.
Building upon our transformative work and legacy in hematology and Immuno-Oncology that has changed survival expectations for many cancers, our researchers are advancing a deep and diverse pipeline across multiple modalities. In the field of immune cell therapy, this includes registrational chimeric antigen receptor (CAR) T-cell agents for numerous diseases, and a growing early-stage pipeline that expands cell and gene therapy targets, and technologies. We are developing cancer treatments directed at key biological pathways using our protein homeostasis platform, a research capability that has been the basis of our approved therapies for multiple myeloma and several promising compounds in early to mid-stage development. Our scientists are targeting different immune system pathways to address interactions between tumors, the microenvironment and the immune system to further expand upon the progress we have made and help more patients respond to treatment. Combining these approaches is key to delivering new options for the treatment of cancer and addressing the growing issue of resistance to immunotherapy. We source innovation internally, and in collaboration with academia, government, advocacy groups and biotechnology companies, to help make the promise of transformational medicines a reality for patients.
About TRANSCEND NHL 001
TRANSCEND NHL 001 is an open-label, multicenter, pivotal phase 1 study to determine the safety, pharmacokinetics, and antitumor activity of liso-cel in patients with relapsed/refractory B-cell non-Hodgkin lymphoma, including diffuse large B-cell lymphoma, high-grade B-cell lymphoma, primary mediastinal B-cell lymphoma, follicular lymphoma Grade 3B and mantle cell lymphoma. The primary outcome measures were treatment-related adverse events, dose-limiting toxicities and objective response rate. Secondary outcome measures included complete response rate, duration of response and progression-free survival.
About Lisocabtagene Maraleucel (liso-cel)
Liso-cel is an investigational chimeric antigen receptor (CAR) T-cell therapy designed to target CD19, which is a surface glycoprotein expressed during normal B-cell development and maintained following malignant transformation of B cells. Liso-cel CAR T cells aim to target CD19 expressing cells through a CAR construct that includes an anti-CD19 single-chain variable fragment (scFv) targeting domain for antigen specificity, a transmembrane domain, a 4-1BB costimulatory domain hypothesized to increase T-cell proliferation and persistence, and a CD3-zeta T-cell activation domain. The defined composition of CD4+ and CD8+ CAR T cells in liso-cel may limit product variability; however, the clinical significance of defined composition is unknown. (Article from : www.drugs.com)